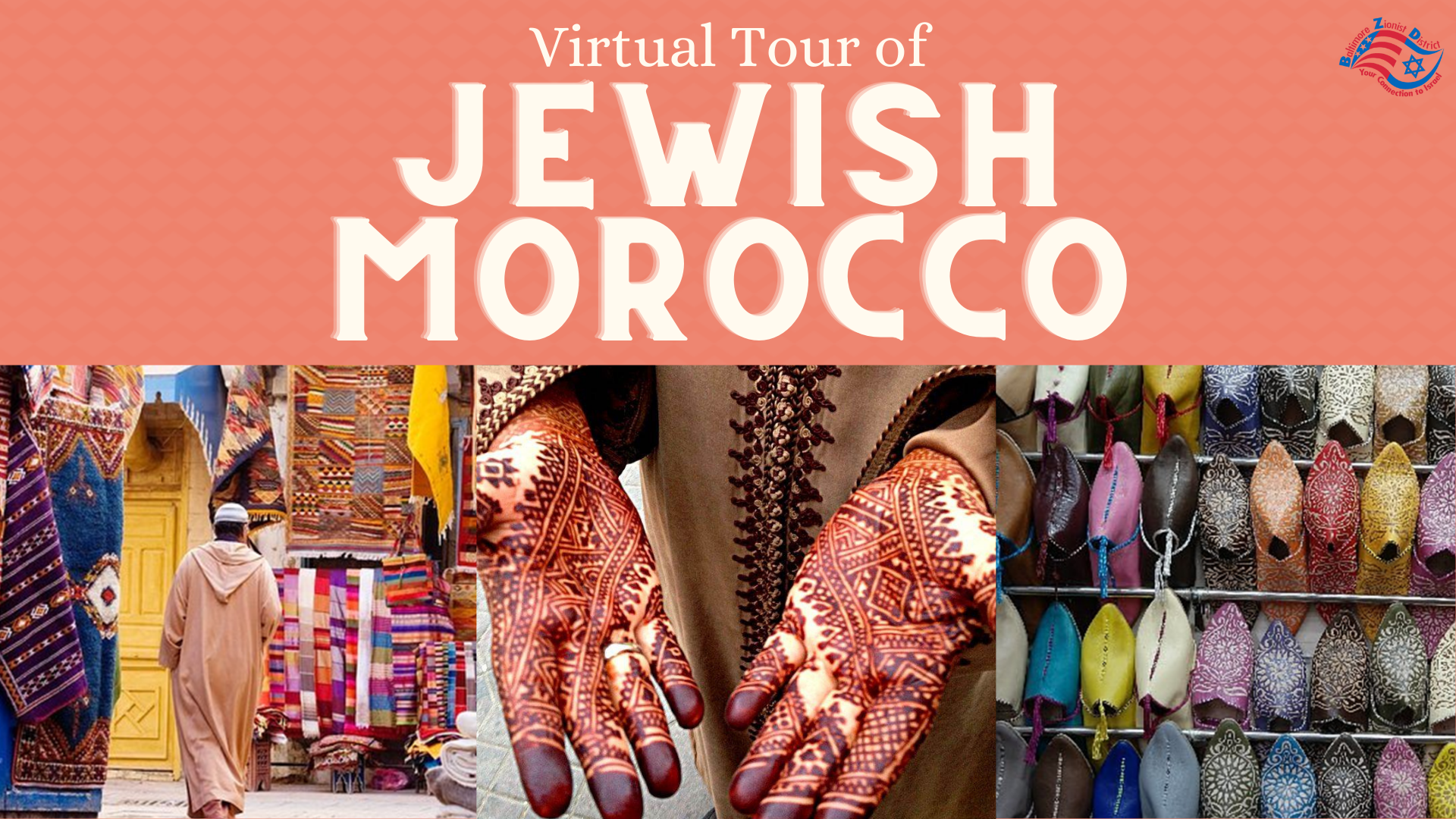 Virtual Tour of Jewish Morocco with Jacob Shoshan
Welcome back to our exciting virtual tours. Our new season kicks off with a virtual tour of Jewish Morocco. Meet your tour guide, Jacob Shoshan, who masterfully led us throughout Israel on our virtual tour earlier this year.
Tour the Jewish communities of the four royal capitals of Morocco. Marvel at rich history, unique architecture, arts and crafts, and fabulous cuisine. See the best of Jewish Morocco, its ancient towns, beautiful countryside, and fascinating synagogues. Learn about the Kingdom's modern history.
To register: https://us02web.zoom.us/meeting/register/tZ0kd-2gpjkpH9y1m31G6IfnEItTJQ5m8BOg
Next Event
Date

Sep 06 - 20 2021

Time

All Day