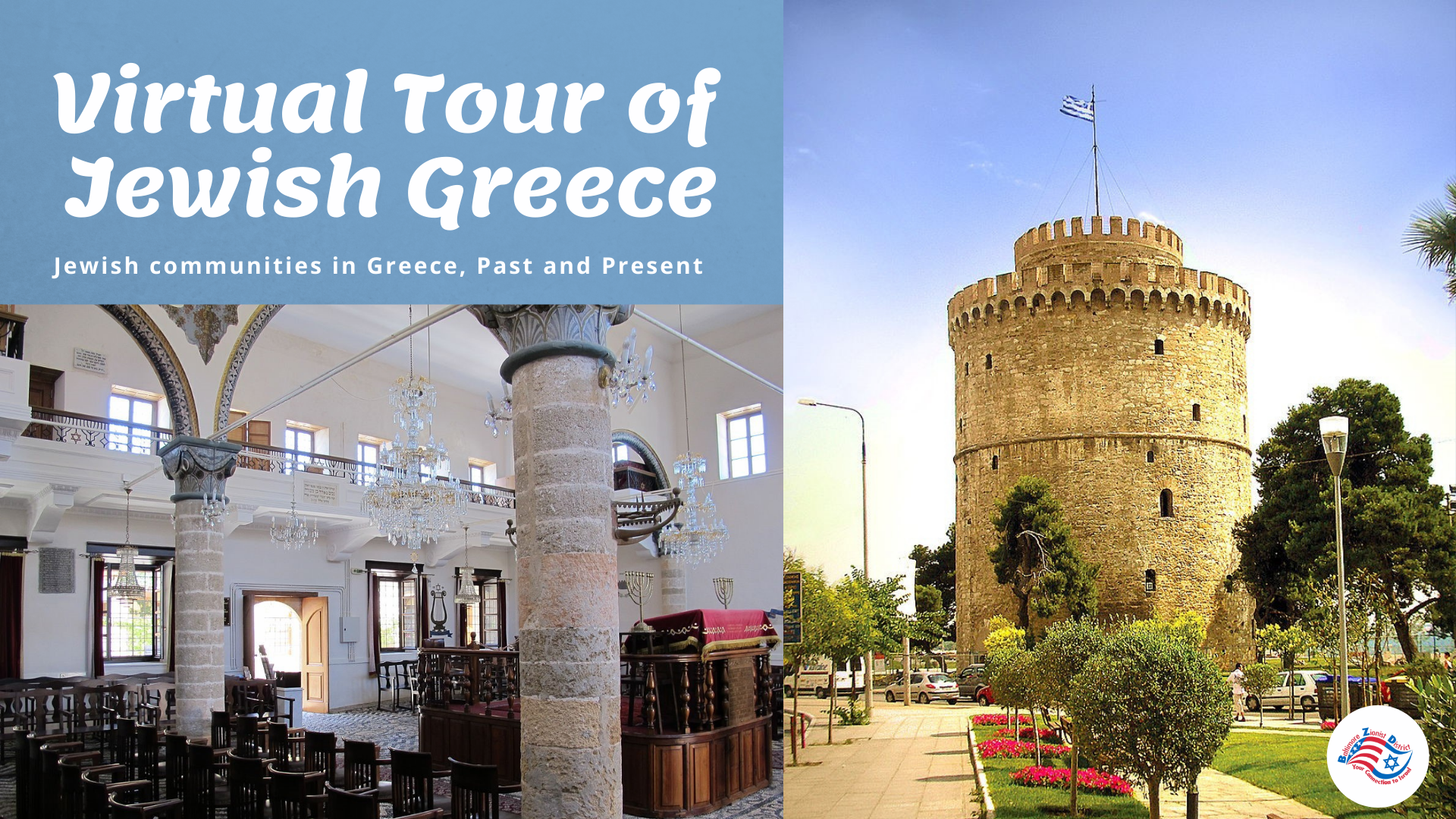 Virtual tour of Jewish Greece with BZD
Join BZD and our expert tour guide, Jacob Shoshan on a virtual tour of Jewish Greece. From the White Tower of Thessaloniki to the Mediterranean Islands: Jewish communities in Greece, Past and Present.
Two of the most important Jewish communities in pre-World War II Greece were Thessaloniki and Athens. In the 1600's, Thessaloniki, a Sepharadi community, became one of the largest Jewish communities in the world and was known as metropolis and mother of Israel.