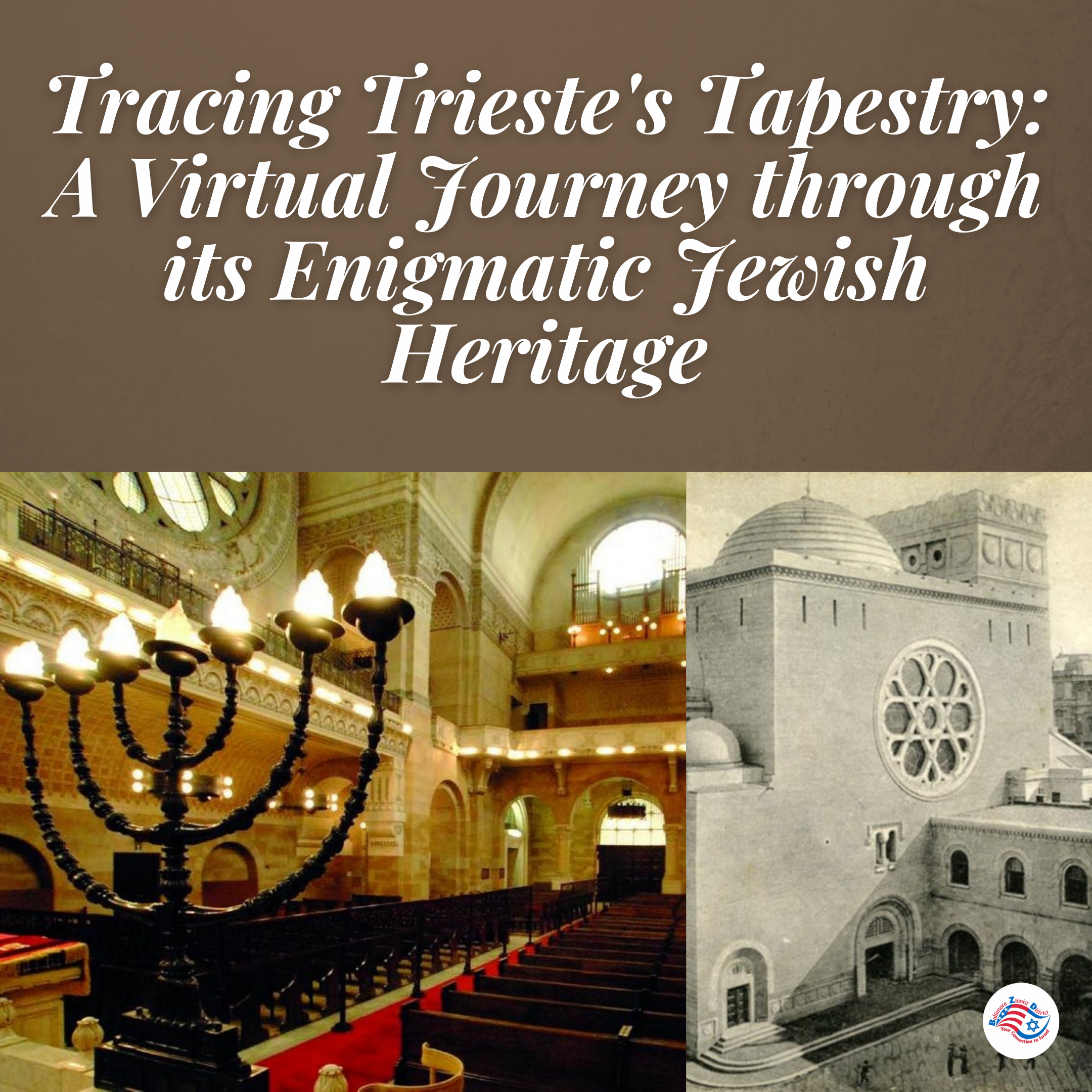 Tracing Trieste's Tapestry: A Virtual Journey Through Its Enigmatic Jewish Heritage
Join the BZD and our guide Evgenia Kempinski on this Virtual Tour of Trieste, the Enigmatic Town on the Slovenian-Italian Border, and its rich Jewish history. Step into the captivating world of Trieste – an intriguing blend of cultures that makes it the most "non-Italian" city in Italy! Nestled along the Adriatic Sea, near the enchanting Italian-Slovenian border, Trieste beckons you to explore its hidden treasures and uncover its profound Jewish heritage.
Our immersive virtual tour will take you on a journey through time, tracing the paths of the former Jewish Quarter and visiting the magnificent Synagogue. Delve into the unique tapestry of both Ashkenazi and Sephardic Jewish Communities, gaining insights into their intertwined histories and vibrant traditions. The golden era of Trieste Jewry will come to life as we discuss their remarkable achievements and contributions to the city's cultural renaissance. However, amidst the triumphs, we will also confront the dark chapter of the Holocaust in Trieste, pausing to pay solemn respect to the valiant Jewish partisans who bravely resisted oppression.
Beyond the past, we will delve into the present-day life of the Trieste Jewish Community, witnessing the resilience and continuity of their heritage. From time-honored customs to contemporary celebrations, you'll gain a comprehensive understanding of how this rich legacy endures.