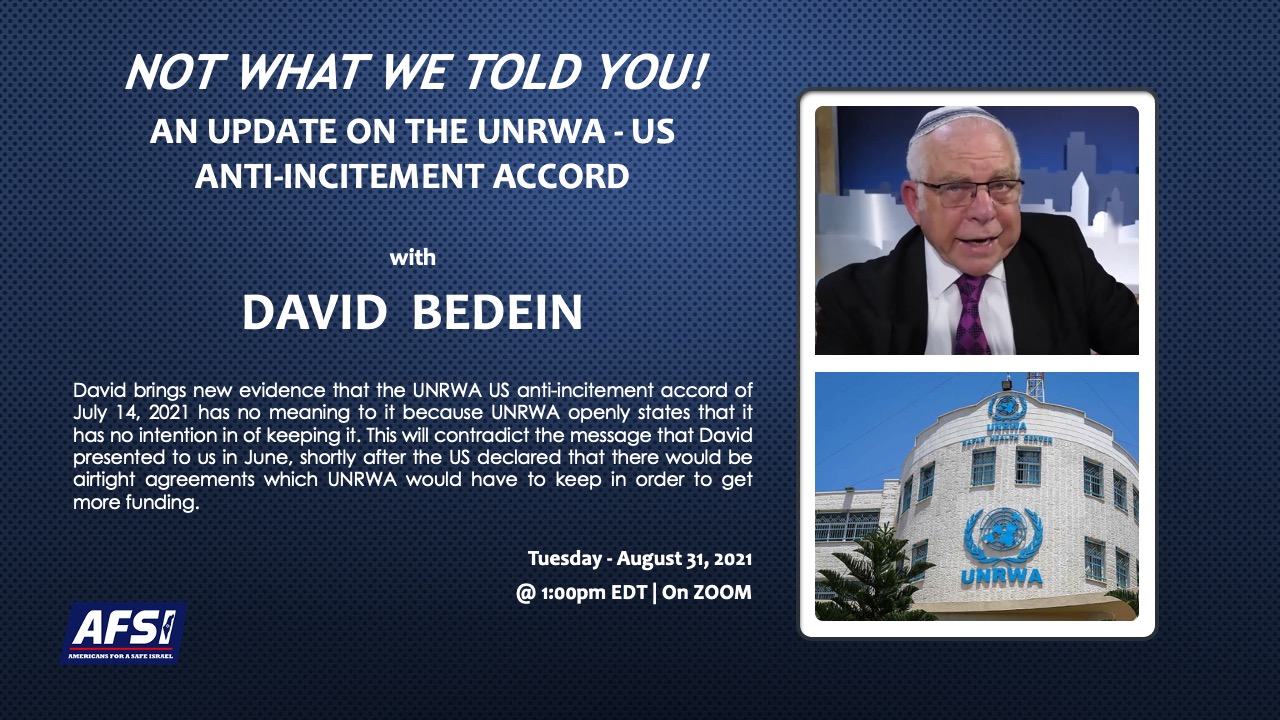 Not What We Told You! UNRWA Contradicts Its Message
David Bedein brings new evidence that the UNRWA US anti-incitement accord of July 14, 2021 has no meaning to it because UNRWA refuses to comply with US conditions for funding. This will contradict the message that David presented to us in June, shortly after the US declared that there would be airtight agreements which UNRWA would have to keep in order to get more funding.
David is a community organizer and journalist who runs the Israel Resource News Agency and the Center for Near East Policy Research in Israel. He is the author of "Where Has All the Flour Gone: The Whims and Waste of UNRWA Arab Refugee Policy," and producer of the movie, "Palestinian Refugee Policy: From Despair to Hope." David holds an MSW in community organization social work from Yeshiva University and moved to Israel from Philadelphia in 1970 at the age of 20. David pioneered the Israel Resource News Agency in 1987. Its purpose is to augment foreign press coverage of Israel. David became the head of the Center for Near East Policy Research in 2005. David made his home in Efrat in 1985, where he is married to Sara. They have six children.
Next Event
Date

Sep 06 - 20 2021

Time

All Day