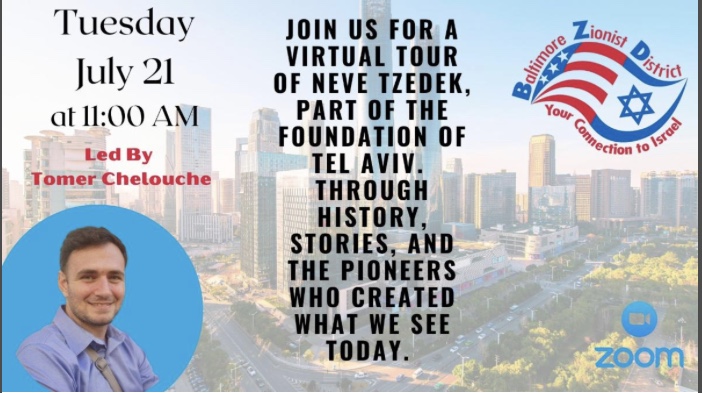 Time
11:00 am - 12:00 pm
Cost
Free
Neve Tzedek Virtual Tour
Neve Tzedek Virtual Tour with the Baltimore Zionist District and Israel tour guide Tomer Chelouche.
Established in 1887, Neve Tzedek is the first Jewish neighborhood to be built outside the walls of ancient Jaffa.
Follow the footsteps of pioneers and founders who laid the ground for what will later become Tel Aviv – the first Hebrew city in the world.
Tomer Chelouche has been a Tel Aviv tour guide since 2008 and is a descendant of one of the founding families of Neve Tzedek.
*This is an online event – and requires registration.