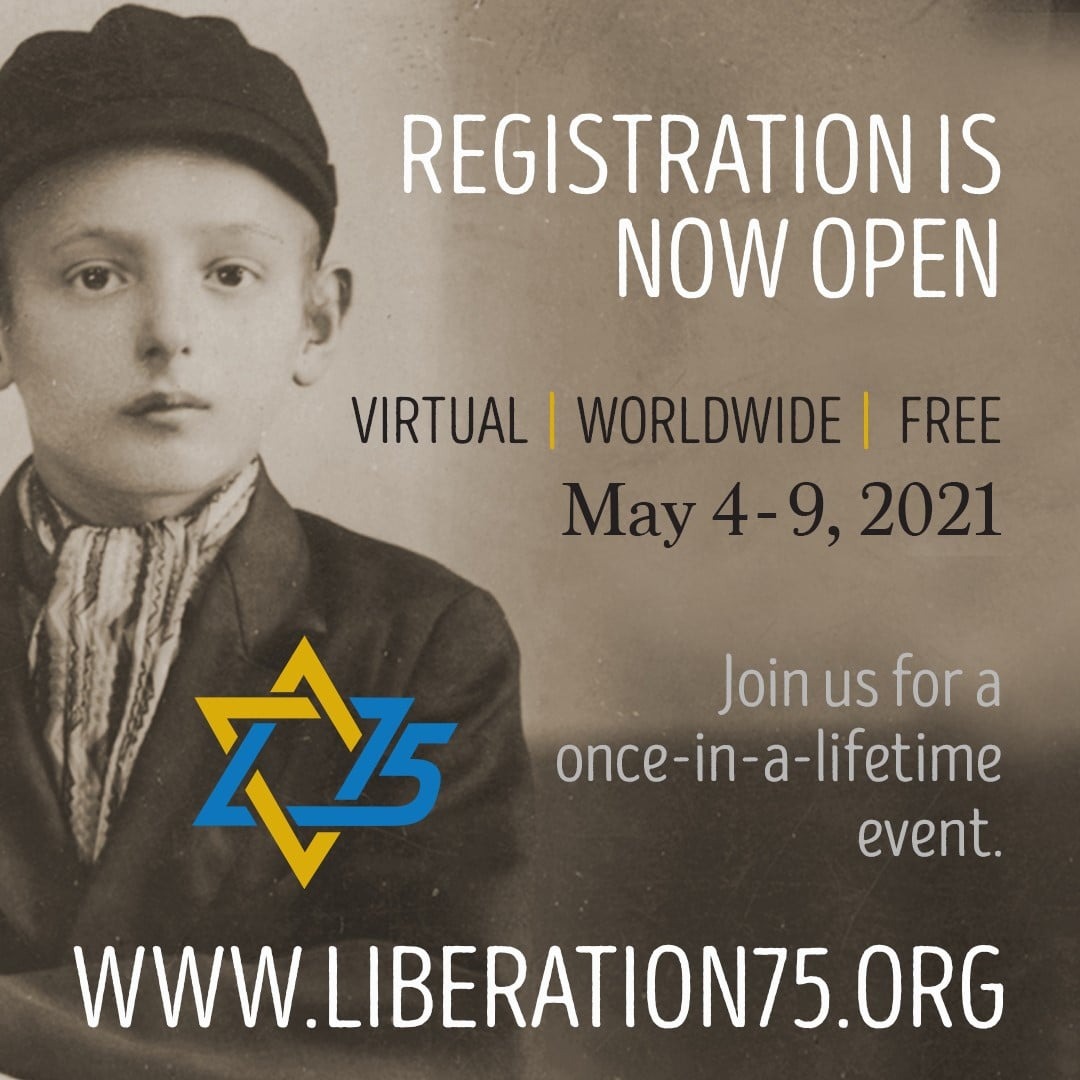 Liberation75
Welcome to Liberation75!
Thank you for joining us for this once-in-a-lifetime event to commemorate the 75th anniversary of the Holocaust and for your commitment to keep the lessons of the Holocaust relevant for future generations.
We have brought together over 100 speakers and more than 80 keynotes, breakout sessions, survivor testimonies, descendant discussions, music and dance performances and interactive exhibits plus our Film Festival from May 6-15.
If you have friends and family who may wish to join, it is not too late. They can register for free at www.liberation75.org!
We hope you enjoy this incredible week!
Click here to watch a quick video on how to add sessions to your calendar