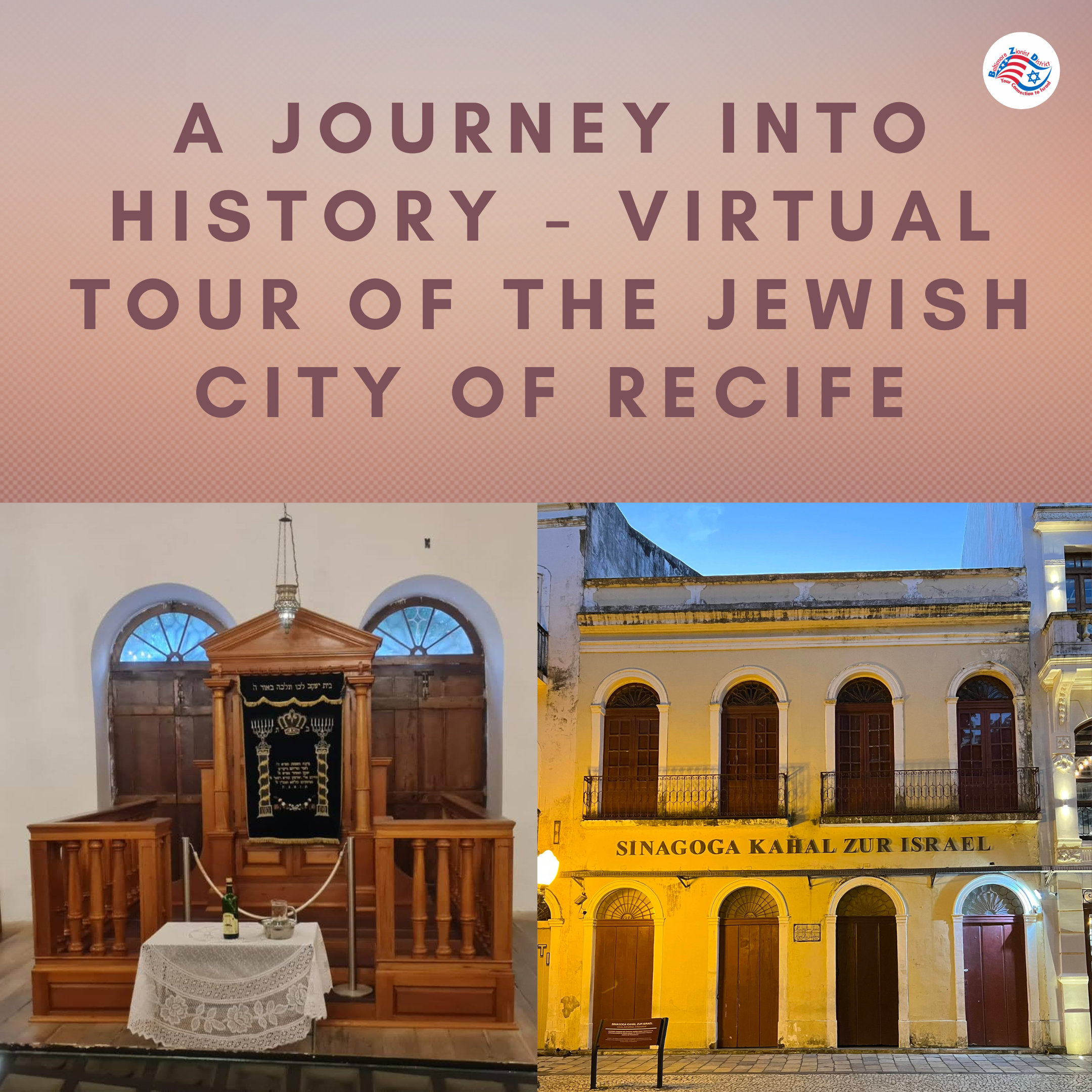 Journey Into History – Virtual Tour Of The Jewish City Of Recife
Join the the Baltimore Zionist District and our guide Marcos Gandelsman as we step back in time and embark on an unforgettable journey to explore the vibrant Jewish history of Recife, Brazil, on September 26th at 11 AM (ET).
Discover the fascinating story of how Sephardic Jews first arrived in Brazil under Portuguese and Dutch colonial rule. Delve into the rich tapestry of Jewish heritage as Marcos shares insights into the establishment of the "Kahal Zur Israel," the first Synagogue built in the Americas, meticulously restored to its former glory in 2000.
In this engaging talk, Marcos will weave a vivid narrative of Jewish history in Brazil, from colonial times to the present day. Learn about the journey of Jews to this enchanting city and the remarkable development of the current Jewish community.
Our "virtual tour" offers you a front-row seat to visit landmark Jewish sites, experience cultural traditions, and immerse yourself in the essence of Jewish life in Recife. You don't need to leave the comfort of your home to be a part of this enriching experience.
Be part of this enlightening journey through time and culture by joining us for the virtual tour of the Jewish City of Recife. Together, let's celebrate the Jewish community's resilience, heritage, and enduring spirit