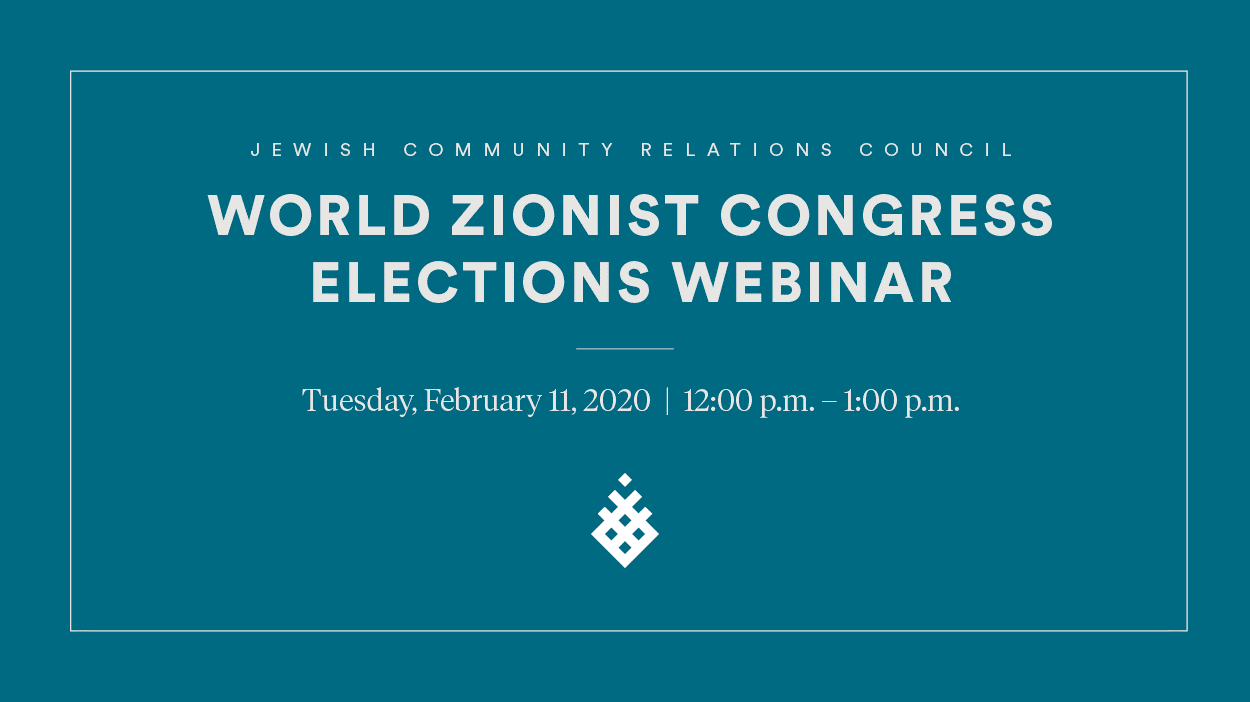 Webinar on the World Zionist Congress Elections
Elections are underway for the World Zionist Congress — called the "parliament for the Jewish people" — in a process that takes place every five years, in which every American Jew over the age of 18 can vote. But what are these elections and why are they important?
Join the Jewish Community Relations Council (JCRC) of the Jewish Federation of Greater Philadelphia for our webinar explaining the elections and why 2020 is expected to be a historic opportunity for American voters to influence Israeli and Diaspora affairs.
Speakers:
David Breakstone, Vice Chairman of the Jewish Agency for Israel
Richard Heideman, President of the American Zionist Movement
Moderated by The Honorable Abraham Gafni
Tuesday, February 3, 2020 | 12:00 p.m. – 1:00 p.m.
For more information, please contact Jason Holtzman at jholtzman@jewishphilly.org or 215.832.0652.