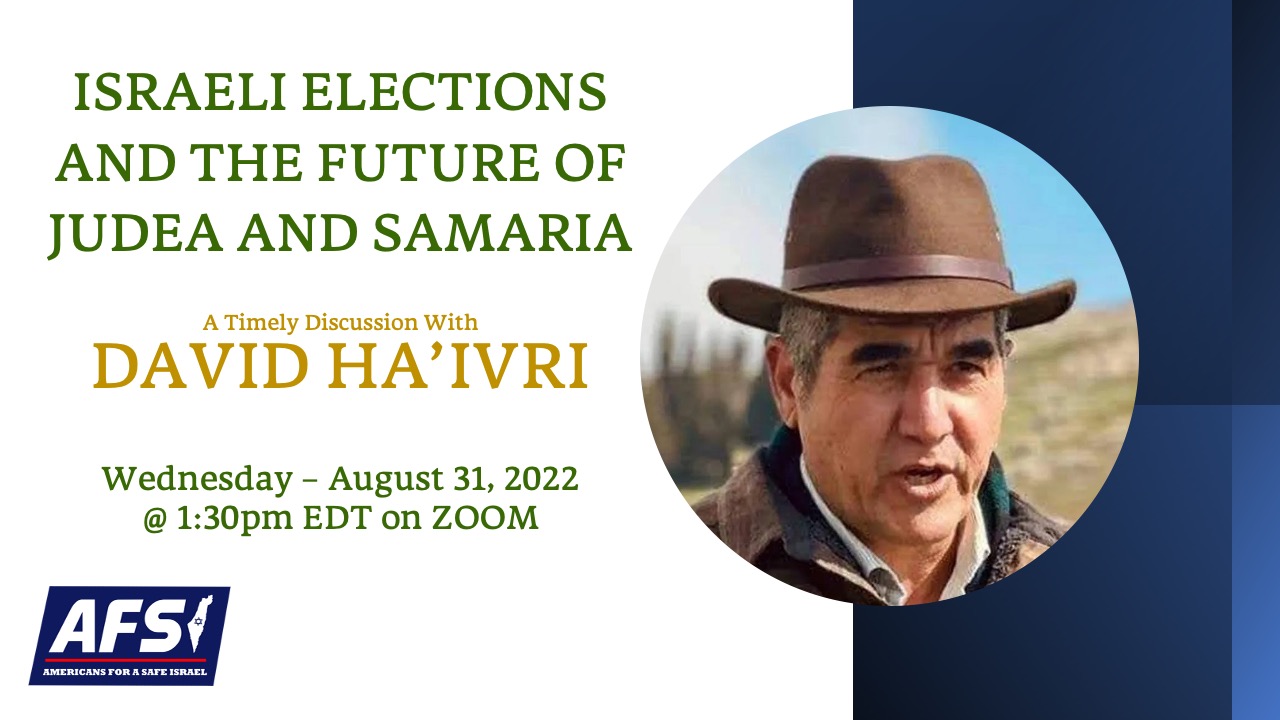 Israeli Elections and the Future of Judea and Samaria
David Ha'Ivri previously held an official position as Councilman and Deputy Head of the Shomron Regional Council. This positions him to give us a good read on the upcoming elections and how the outcome will affect Judea and Samaria.
Additionally, get a taste of Samaria with David Ha'Ivri, a successful tour guide licensed by the Israeli Ministry of Tourism!
David has led hundreds of geopolitical and cultural tours in the Samaria region to influencers such as U.S. Congress members, MEPs from Europe and Great Britain as well as numerous clergy and academics from across five different continents. David's tours are focused and very effective leaving all visitors positively changed in the way they view Israel. Israel's Ministry of Strategic Affairs and Public Diplomacy (now the Ministry of Foreign Affairs) quickly realized the effectiveness of David's tours as an important public relations component in the fight against BDS and the detractors of Israel and eventually became a partner in many of his tours.
David was educated in Jerusalem's prestigious Yad Yitzhak Ben-Tzvi Institute for Israel studies. He has a BA in Middle Eastern studies and an MA in Israel Heritage both from Ariel University in Samaria.
The AFSI Chizuk Mission has had the great fortune of being guided by David and benefitted greatly from his incomparable knowledge of Samaria as well as Judea, Jerusalem, and all of our beloved land of Israel.
REGISTER ON ZOOM https://us02web.zoom.us/meeting/register/tZckf-yppjsuHdChSbHrqGsnDqfYy4bs39MZ