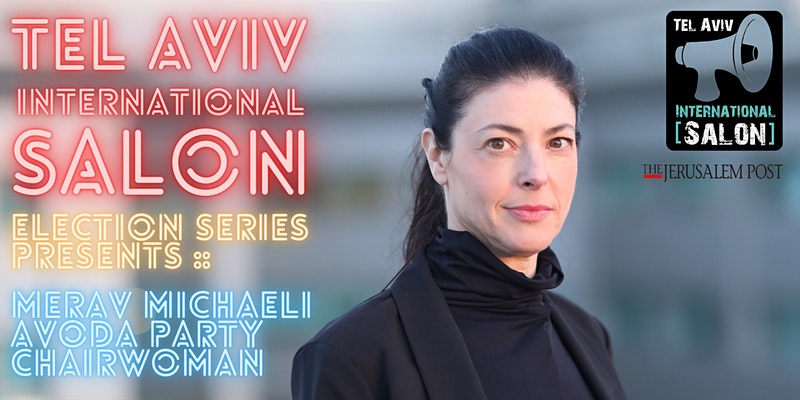 Election Series: Avoda Chairwoman Merav Michaeli
MK Merav Michaeli, is the newly elected head of the Avoda Party as of January 2021.
A Member of Knesset since 2013, she has served on the Foreign Affairs and Defense Committee, including its subcommittees, the House Committee, the Constitution, Law and Justice Committee, the Education, Sports and Culture Committee and the Committee on the Status of Women and Gender Equality Committee, whose subcommittee for combating trafficking of women and prostitutes she chairs.
Between 2015-2019 she was opposition coordinator (chief whip) when HaMachane HaTzioni / Zionist Union led the opposition. MK Michaeli has successfully spearheaded legislation to support those with substantial debts to Hotza'a-LaPoal, Israel's debt ollection agency, workers and members of the LBGTQ Community. MK Michaeli is consistently highly-ranked among legislators for her voting attendance and socially-oriented voting.
MK Michaeli's political and parliamentary interests extend over many issues and sectors. For over 20 years she has been involved in feminist activism, seeking to promote women's equality and opportunity. Other interests include socio-economic affairs, gender equality, religion and state, LBGTQ rights, labor rights and the Israeli-Palestinian peace process. In the Knesset, she heads lobby groups for the LGBTQ community, the against gambling, for animal rights, for environmental-social affairs, for pluralistic Judaism, for Haredi Women, for regional cooperation, for resolving the Israeli-Arab Conflict and for secular affairs. In 1997, MK Michaeli founded "Ezrat Nashim", a nonprofit organization whose mission is to provide support for victims of sexual assault. She is a member of the executive committee of the Israel Peace Initiative, a member of the management board of the Israel Women's Network.
Prior to her election, MK Michaeli was a senior journalist at Haaretz newspaper, regularly publishing op-eds and interviews. She also edited and hosted news and entertainment programs on both television and radio. MK Michaeli was involved in the establishment of Galgalatz and Radio Tel Aviv radio stations and lectured on media and gender at universities and colleges.