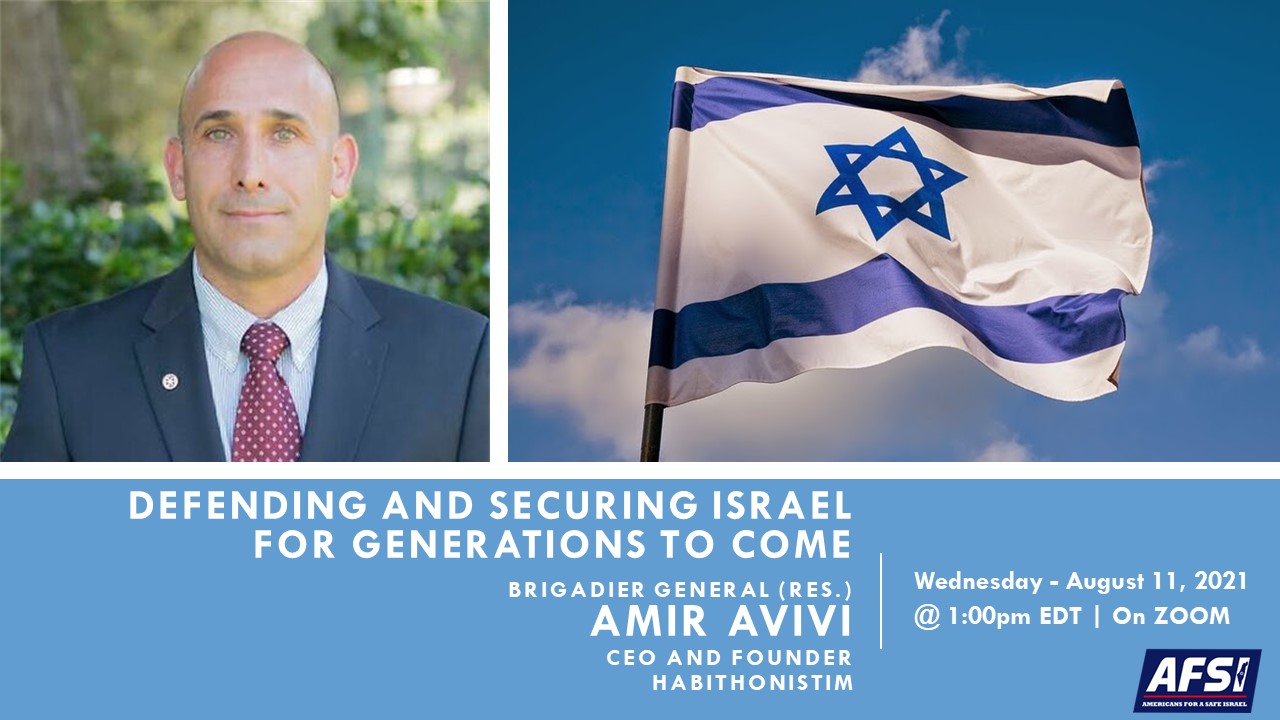 Defending and Securing Israel for Generations to Come
Among other stellar achievements, Amir Avivi, a 7th generation Israeli, served as Brigade commander, Deputy Division commander and head of the Military School of Engineers. He also served as the aide-de-camp for the Chief of the General Staff of the IDF, Lt. General Moshe "Bogie" Yaalon.
In February 2020 Amir founded Habithonistim, a group that has quickly grown to over 2000 high ranking reserve officers and current IDF personnel. The group has attracted commanders and operators from the Mossad, Shin Bet and Israeli police as well as many leading academics and researchers. Amir remains CEO of the organization.
The vision of Habithonistim is to enable policymakers and the public to understand that national security is the number one priority to ensure Israel's survival and to have a clear and deep understanding of Israel's national security needs. They aim to revive the core Zionistic/Jewish values of the state of Israel, which is the cornerstone of national security.
We are so honored to have him speak with us and look forward to hearing about his organization's top priorities in keeping Israel safe.