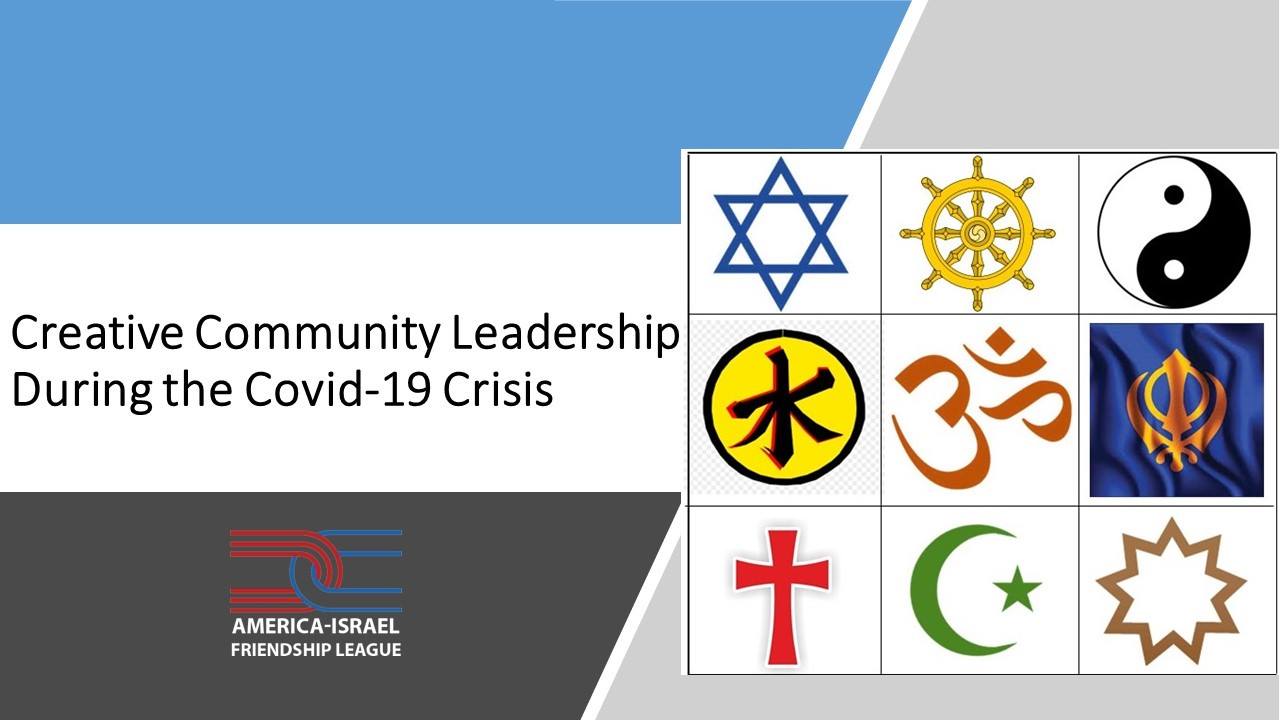 Time
12:00 pm - 1:00 pm
Cost
Free
Creative Community Leadership During the Covid-19 Crisis
Covid-19 is unique in many ways. Beyond the medical challenges, it has forced us to address unprecedented assaults on our physical, emotional and spiritual well-being. This is the reality regardless of where you live, whether it's in the United States, Israel or another country.
In response, faith and community leaders have been called upon to help constituents grappling with the crisis, conveying empathy, comfort and a new sense of community.
In this webinar, we are presenting leading Chicago-based faith and community leaders who will share how their tradition informs their actions to not only to support their respective communities but to enhance relationships and service to their neighbors. The Consulate General of Israel in Chicago will participate and share how similar concerns are addressed across communities in Israel.
This panel will explore the toll the pandemic is leaving in its wake, and the innovative ways community leaders have pivoted to address the needs of their congregants and constituencies, from the pews to the food pantries.
The session will focus on:
Changes that community organizations have made to be responsive to their members
How to mobilize volunteers
How to work with different communities confronting similar challenges
The similarities of issues and concerns facing community leaders in Israel and the U.S.
Streamed live, the program will feature:
Ariella Rada
Consul for Academic and Community
Consulate General of Israel
Rev. John T. Pawlikowski
Professor Emeritus of Social Ethics
Catholic Theological Union
Pastor Chris Harris
Senior Pastor
Bright Star C.O.G.I.C
Rabbi Michael Siegel
Senior Rabbi
Anshe Emet
Moderator
Rabbi Eric Greenberg
Director of Multifaith Cooperation, AIFL