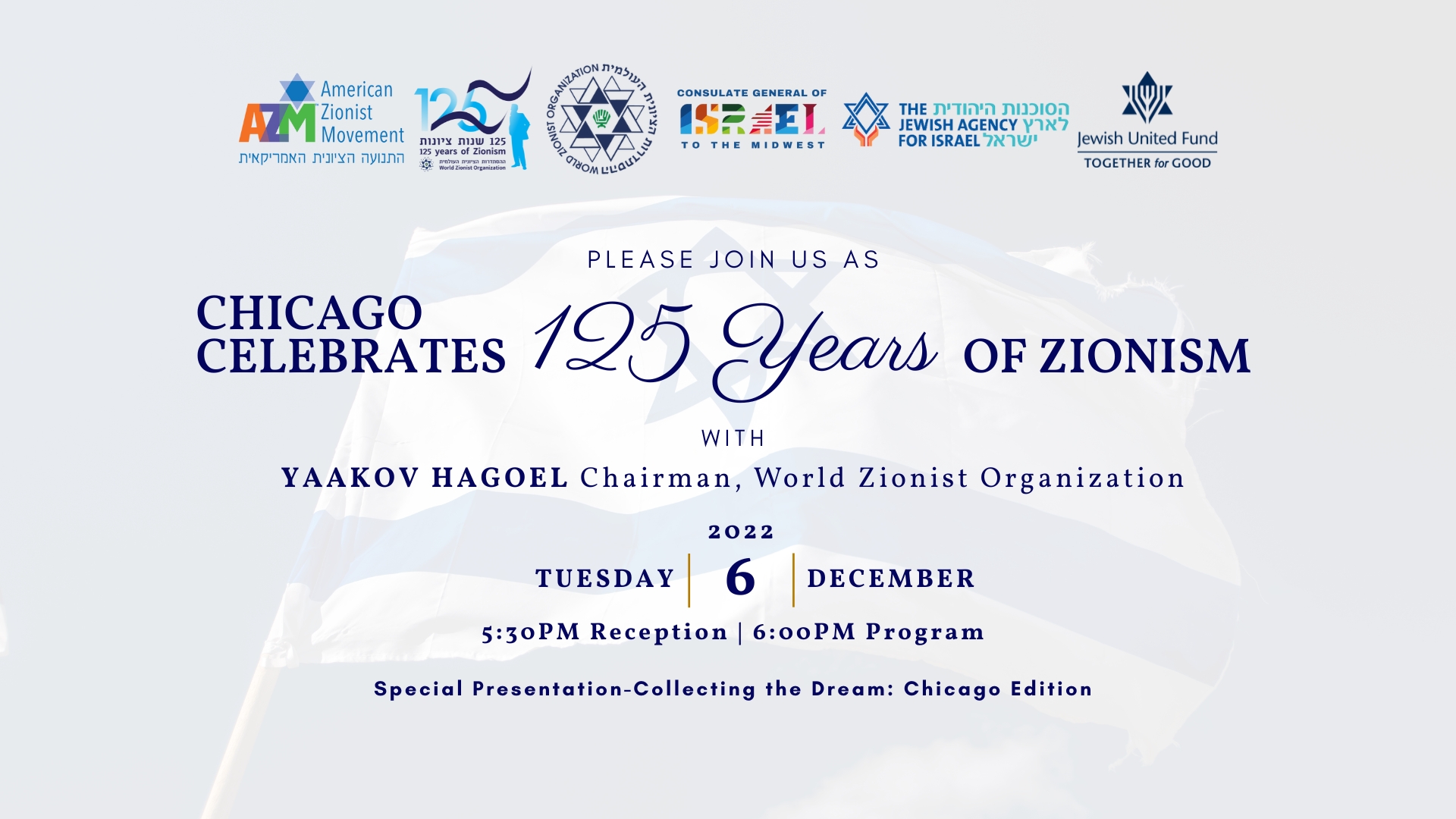 Chicago Celebrates 125 Years of Zionism
Please join us as Chicago Celebrates 125 Years of Zionism with Yaakov Hagoel, Chairman, World Zionist Organization.
Tuesday, December 6, 2022
Jewish United Fund of Metropolitan Chicago
30 S. Wells Street, Chicago, IL 60606
5:30PM Reception | 6:00PM Program
Special Presentation-Collecting the Dream: Chicago Edition
David Matlow will tell Theodor Herzl's story through artifacts in his Herzl collection (the world's largest), with a special focus on Chicago's connection.
Dietary Laws Observed
For questions, please contact: shannia@wzo.org.il or azm@azm.org
TO REGISTER, PLEASE FILL OUT THE FORM BELOW
This form is currently closed for submissions.