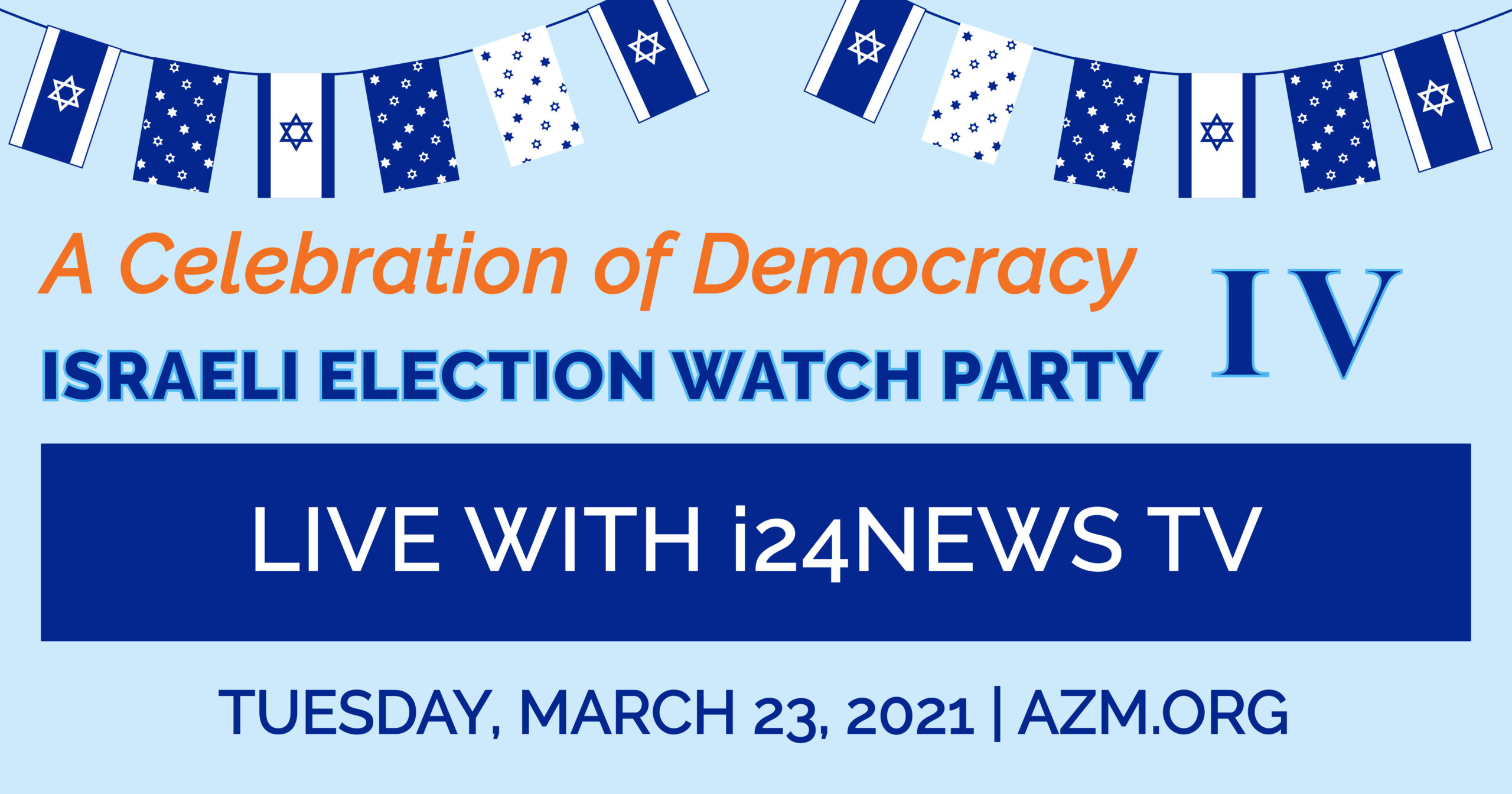 Celebrate Democracy IV
On Tuesday, March 23, 2021, i24News TV was live as we followed the election results and celebrated democracy in action in Israel.
The view the special i24NewsTV coverage, visit https://youtu.be/v8jhl9hGmIc.
During the evening hours there were special AZM interviews, adding an American Zionist perspective to the broadcast.