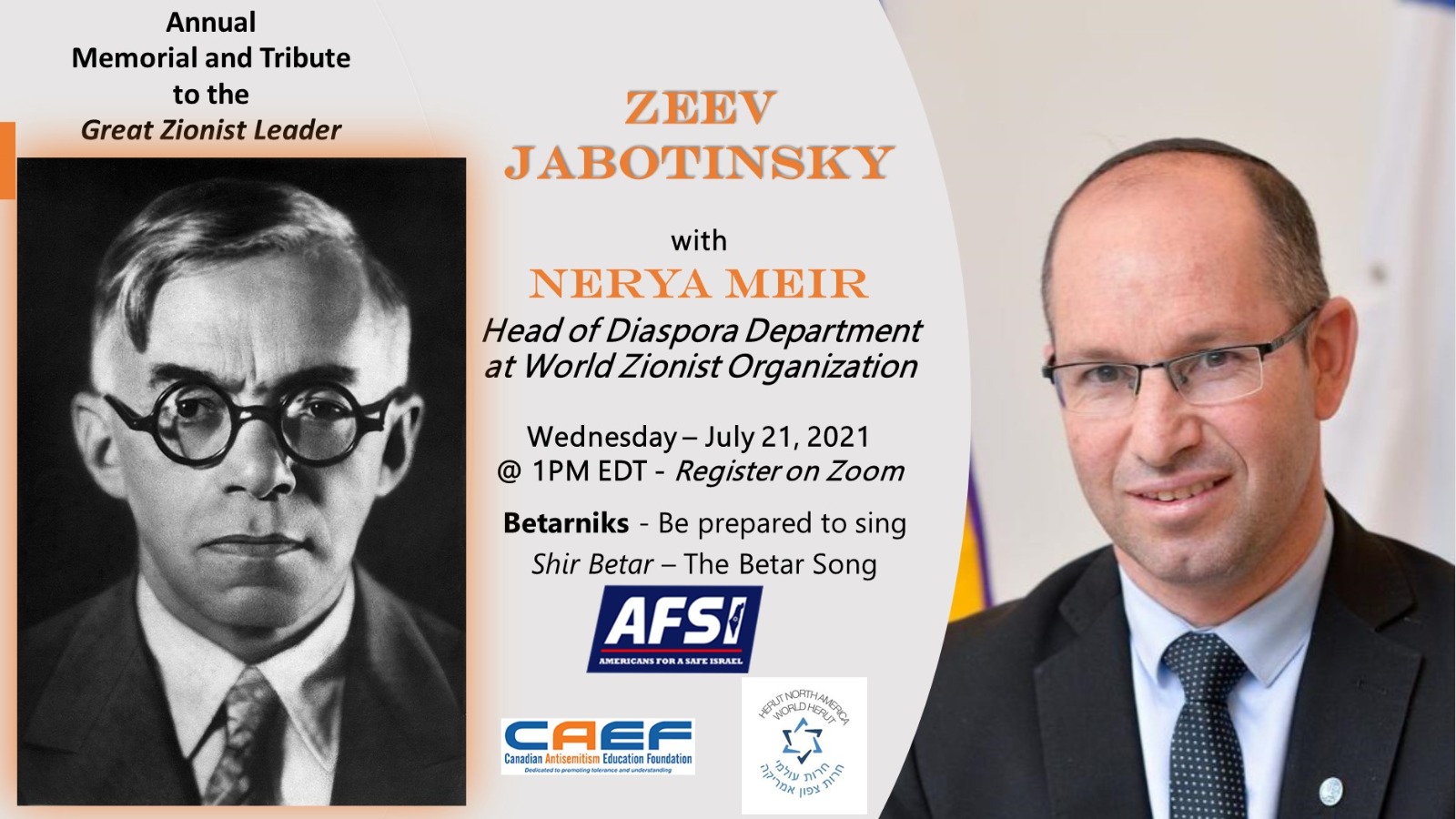 Annual Jabotinsky Memorial & Tribute with Nerya Meir
Nerya is currently the Head of Diaspora Department at World Zionist Organization. Prior to this he was the General Director of the World Betar movement.
He has with a B.A. in law with excellency and an M.A. in public policy, from the Hebrew University of Jerusalem. Meir's legal internship was done in the office of the Vice Attorney General of Israel (criminal law) which followed his working as a legislative adviser for the Aliyah and absorption committee of the Knesset.
Prior to his military service, he studied in the "Eli' yeshiva. He was drafted into the 101 battalion of the Paratroopers brigade and was discharged as a captain. He currently serves as reserves officer for a leading paratroopers unit.
Nerya was born and raised in Ofra and studied in the "Netiv Meir" Yeshiva located in Jerusalem. He is married and a father to five children. He currently lives in Rachelim, which is located in Samaria.