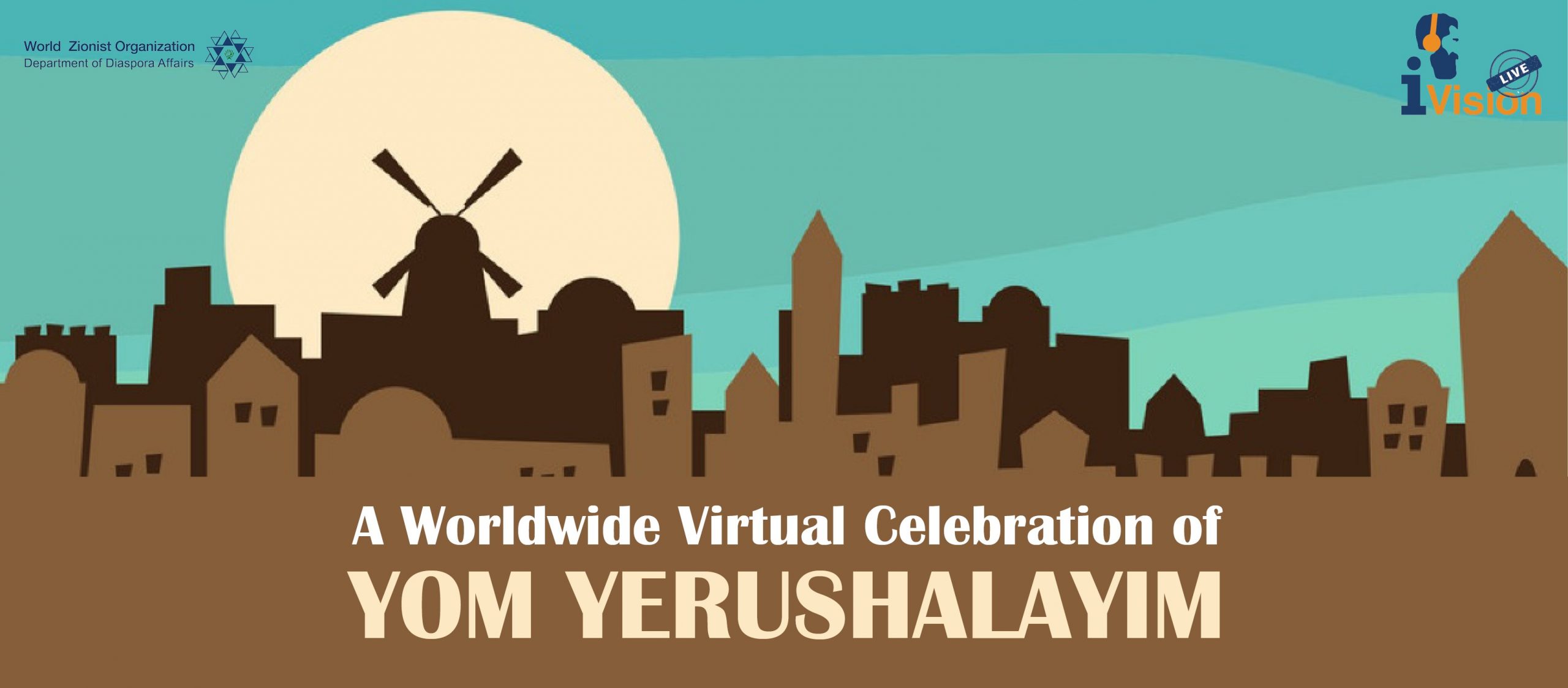 A Worldwide Virtual Celebration of Yom Yerushalayim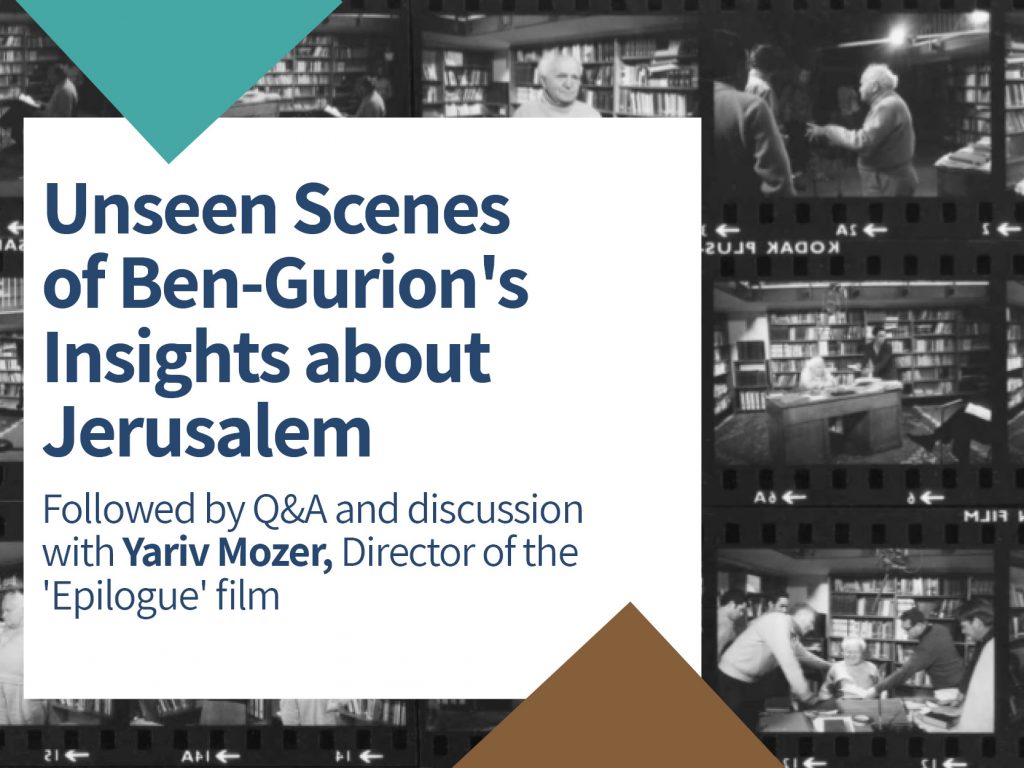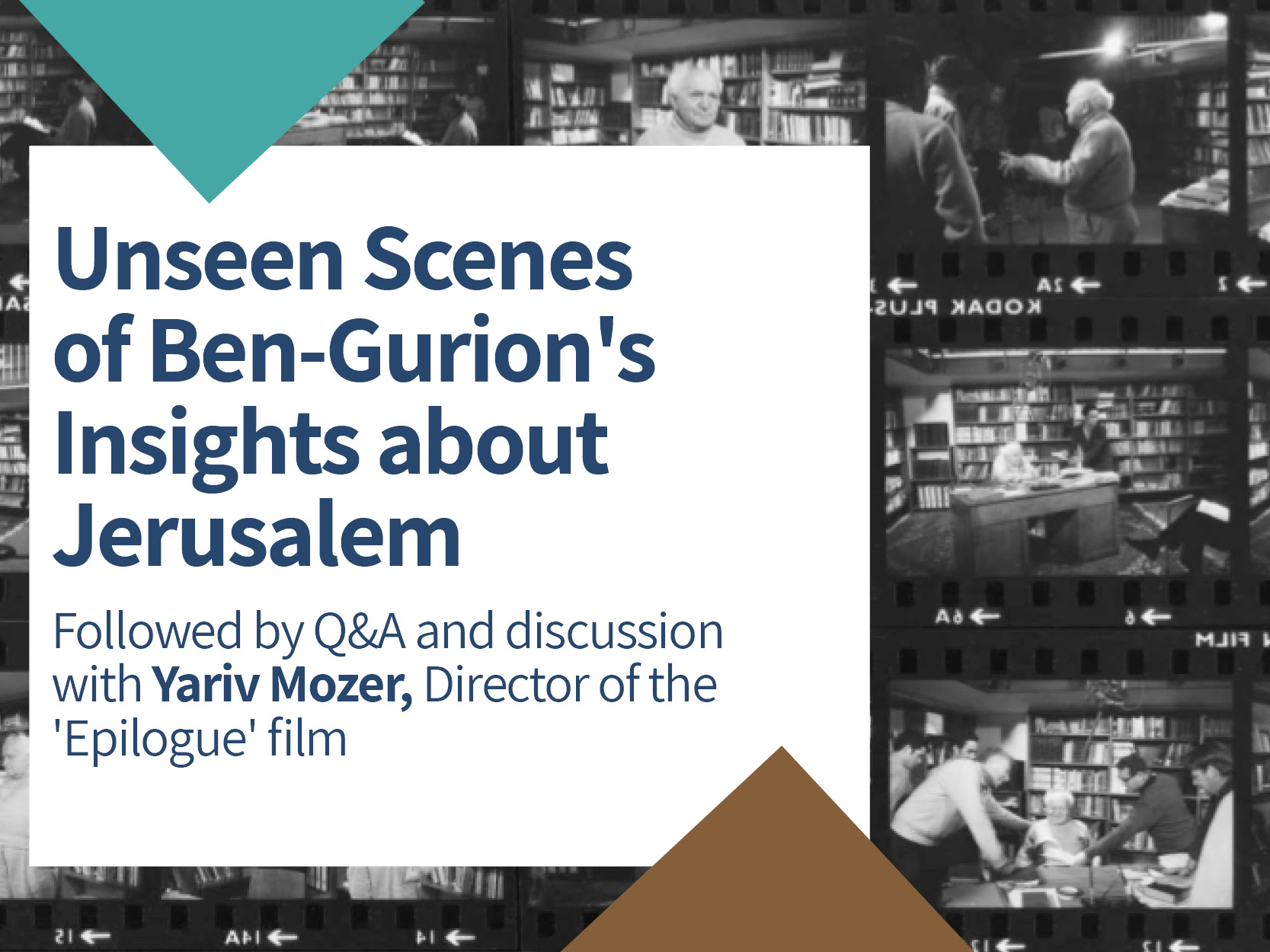 Screening of unseen scenes of Israel's founder discussing the Jewish connection to the holy city, and singing his version for "Jerusalem of Gold".
The session will include a discussion with Yariv Mozer, Director of the 'Epilogue' film.
Facilitator: Matan Boni (WZO-DDA)
Thursday, May 21
10am PDT | 1pm EDT | 8pm Israel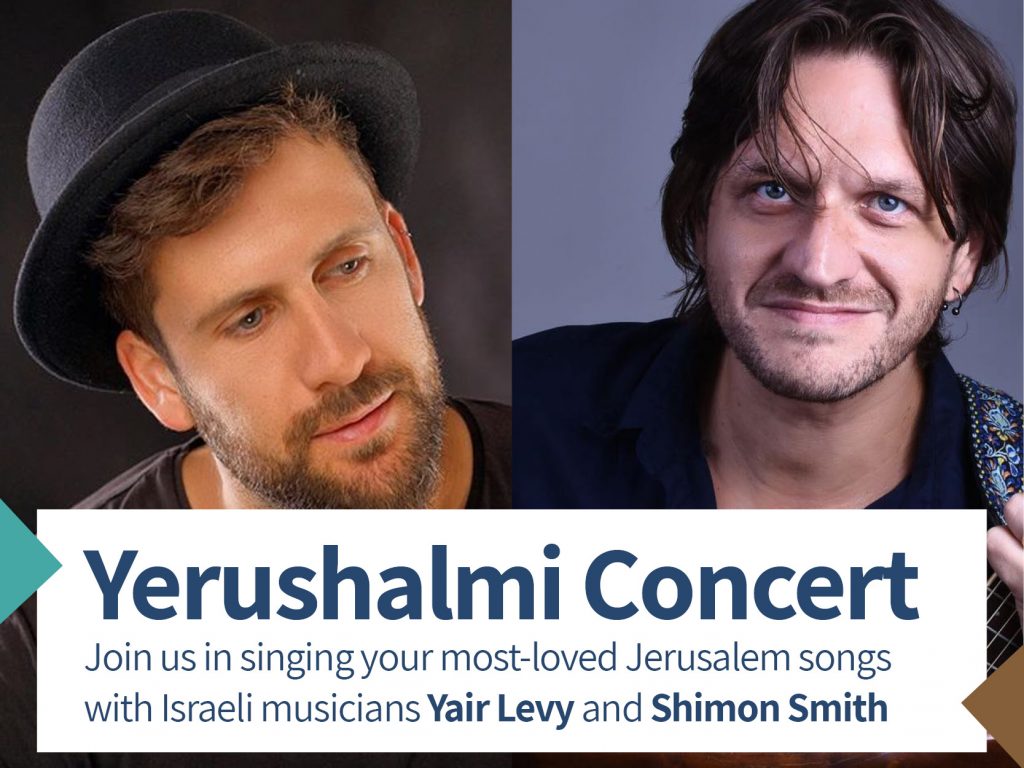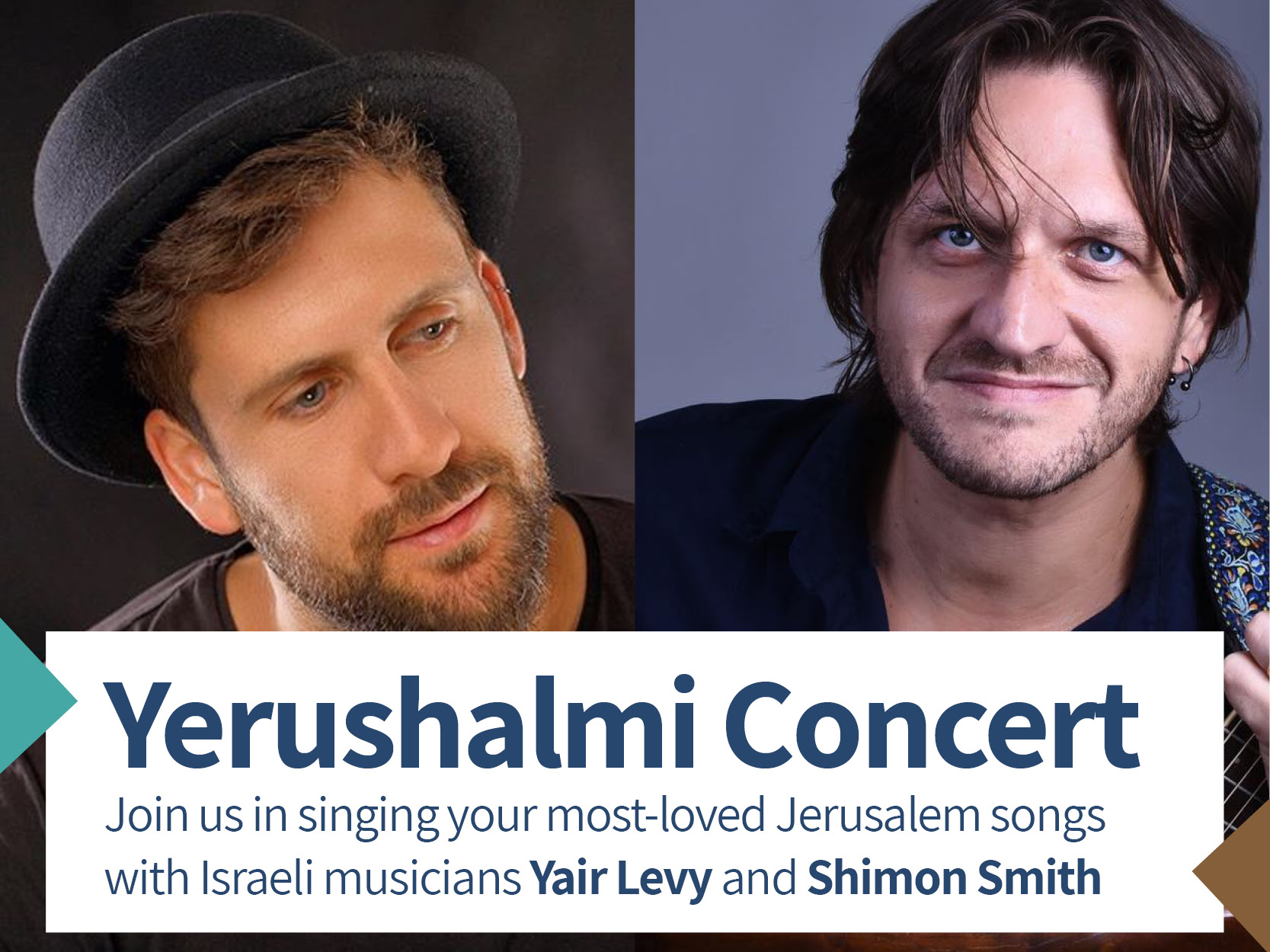 Many songs have been written about Jerusalem, so let's sing them all!
Join top Israeli musicians Yair Levi and Shimon Smith for Jerusalem Day concert, a musical tribute to the Heart of Israel.
Thursday, May 21
4pm PDT | 7pm EDT | 2am IL (5/22)