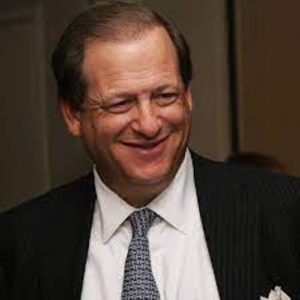 Michael Laufer has served on the AZM's Leadership Cabinet for the last four years as the representative of ARZA, the Association of Reform Zionists of America. During that time, he served on the AZM's Constitution Committee, Membership Committee, Dues and Tiers Committee the last Area Election Committee and Co-Chaired Strategic Planning Review. Michael led the effort to draft the AZM's Statement of the Principles of Zionism as well as the statement which defined the components of AZM's campaign to move Zionism forward.
Michael serves in many leadership positions within the Jewish organizational world with a specific focus on Israel in recent years. Michael is on the executive board of ARZENU, the political voice of Reform, Progressive and Liberal Religious Zionists within the World Zionist Organization, is a member of the WZO's Va'ad Hapoel (Zionist General Council) and its Presidium. He is a JAFI committee member and a member of the MAKOM Board. Michael has been a long-time leader within ARZA and the Israel Reform Zionist Committee and chaired ARZA's 2015 US World Zionist Congress campaign. He has also been involved for several years with UJA-Federation of New York's programs and grantmaking in Israel and is currently a member if its Israeli Judaism committee.
Michael has been active in leadership within the Reform Movement, currently serving on the URJ board. He previously served two terms on the URJ's Oversight Committee. He was a member of the Reform Pension Board for 9 years and has been a member of the World Union of Progressive Judaism's North American Advisory Board for many years.
Long involved in synagogues and congregational dynamics, Michael chaired UJA-Federation of New York's Synergy Coordinating Council for 3 years and has chaired several other committees and task forces at UJA-Federation. He served as president of his congregation, Temple Shaaray Tefila in Manhattan for 6 years and at the end of his term, was the chair of the approximately 800 URJ congregational presidents for 6 years.
Michael's involvement with organizations which support, nurture and develop Jewish life has led him to current service on the Tulane Hillel board and the board of 70 Faces Media, the largest and most diverse Jewish media organization in North America with the operating brands – JTA, My Jewish Learning, Kveller, Alma, the Nosher and the New York Jewish Week. He previously served on the boards of BBYO and ADL's NY region.
A retired business executive, attorney and CPA, Michael travels to Israel regularly to visit family, for business and for organizational meetings. He and his wife Audrey live in Manhattan and have two adult daughters.