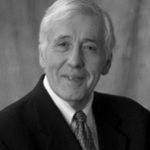 Alan comes to AZM with a great deal of experience in working with the WZO on issues of diaspora concerns and is currently serving on the Constitution Committee of the WZO and Chair of the WZO Budget committee.  He is the immediate international past president of the World Council of Conservative/Masorti Synagogues, and a member of the board of governors of the Jewish Agency and a member of the WZO General Zionist Council.
He is the chair emeritus of Dentons' Competition and Antitrust practice. He has 40 years' experience in antitrust and franchising litigation, counseling and related transactional representation, as well as in general commercial litigation.
He is married to Margaret Silberman, a psychologist. They have two children: Elena, and Mark.