The Helyn B. Reich Memorial Scholarship Fund was established in 1995 in memory of Helyn B. Reich, wife of founding AZM President Seymour D. Reich. Reich scholarships are awarded each fall and spring to a limited number of American students who have chosen to study at one of several designated Israeli universities or post-college long-term programs in Israel. The scholarship seeks to recognize candidates who have demonstrated academic excellence, pro-Israel activity in their personal lives, and a dedicated commitment to future involvement with the Jewish and Zionist community in the United States.
The American Zionist Movement is pleased to announce the winners of the Spring 2019 Helyn B. Reich Memorial Scholarship. The recipients are accomplished young Americans Zionists dedicated to AZM's mission, who are thrilled to be spending the next year living and immersing themselves in Israel.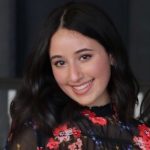 Corrine Azizian is a Freshman student at Brandeis University who will be spending her Spring '19 semester studying in Israel. Originally from New York City, she attended Ramaz Upper School where she excelled academically. Throughout her studies, Corrine has consistently served as a strong advocate for Israel. She is excited to spend a semester living in Israel and learning more about the country firsthand while immersing herself into Israel's vibrant and dynamic society and culture.
---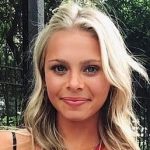 Abigail Ingber is a Junior at the University of Michigan and will be spending Spring '19 semester studying at Tel Aviv University. Abigail has been active within Israel advocacy and engagement during her time on campus. She interned at the Jewish National Fund and felt extremely proud to strengthen her connection to her own Jewish heritage and Zionism through the experience. Abigail proudly states that "being a Zionist entails supporting the state of Israel and its future as the Jewish homeland".
---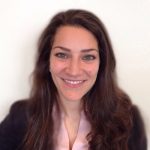 Rachel Dushey graduated in 2014 Cum Laude from Boston University and studied abroad at the University of Haifa in 2013. She will be interning in Tel Aviv for five months within the Destination Israel Program. Rachel has been involved with various Jewish organizations in New York City including: JCC, Moishe House, Meor, as well as the American Sephardi Association. She says she is " very excited to return to Israel, a place where [she] truly feel at home, to continue to learn, share, and contribute to Israel's future. [She] can't wait to strengthen connections and build new ones between Israel and the rest of the world."
---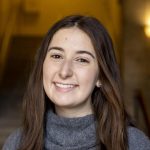 Jessica Matz is also a Junior at the University of Michigan and will similarly be spending her Spring '19 semester at Tel Aviv University. Jessica has been involved with various Jewish and Zionist organizations as a teen, such as her local JCC, Young Judea, WIZO, and Maccabi Tzair. She states that "For Zionism to not just survive, but rather flourish in today's world, we must educate others about its philosophy. We should teach Jews and non-Jews alike about Zionism while also promoting Israel in a positive light, since may often have misconceptions about the Jewish state. This will generate more knowledge and awareness about Israel and turn bystanders into supporters, inviting more individuals to the conversation to advocate for Zionism and the right to a Jewish homeland."
---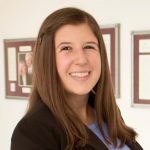 Julia Rubenstein graduated from Indiana University's School of Business with Honors in 2018. She will be participating in a program at the Pardes Institute of Jewish Studies this spring. Julia has been involved with BBYO for many years, where she was able to engage with teens from across the world and create lasting connections to Israel.