The Helyn B. Reich Memorial Scholarship Fund was established in 1995 in memory of Helyn B. Reich, wife of founding AZM President Seymour D. Reich. Reich scholarships are awarded each fall and spring to a limited number of American students who have chosen to study at one of several designated Israeli universities or post-college long-term programs in Israel. The scholarship seeks to recognize candidates who have demonstrated academic excellence, pro-Israel activity in their personal lives, and a dedicated commitment to future involvement with the Jewish and Zionist community in the United States.
The American Zionist Movement is pleased to announce the winners of the Spring 2011 Helyn B. Reich Memorial Scholarship. The recipients are accomplished young Americans Zionists dedicated to AZM's mission, who are thrilled to be spending the next year living and immersing themselves in Israel.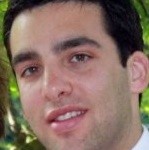 Peter Adelman's first trip to Israel was in January 2006 with Birthright Israel as a student at the University of Wisconsin. Since then he has worked to become better informed on Jewish and Israeli issues and looks forward to being an even more effective advocate for Israel upon his return to the US. A native of Des Moines, Adelman will be located in Tel Aviv for his Career Israel internship with a company that assists aspiring entrepreneurs. Upon returning to the US in July, he will settle in Austin, Texas to study for his MBA at University of Texas, where he plans to specialize in energy finance.
---

Chelsea Kauffman, a student at the University of Wisconsin, is spending a semester at Tel Aviv University. Chelsea dates her involvement with Israel advocacy back to her Birthright Israel trip. After spending a "life-changing" summer in Israel, Chelsea returned to campus and joined the board of the Madison Israel Public Affairs Committee. She says she is "proud of what she has done" for Israel, and writes that her journey as a pro-Israel activist has just begun.
---
Natalie Silverlieb is from New York City where she has led an eclectic existence from performing on Broadway to building her own practice as a certified health coach. Natalie will spend five months in Israel under the auspices of Career Israel, where she hopes to use her unique talents and experience to move a social action agenda. Upon her return, Natalie hopes to work with Jewish community in support of human rights and causes for social justice.
---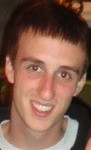 Simon Stratford, hails from Buffalo Grove, Illinois and is attending Michigan State University. He is spending his spring semester at Tel Aviv University. Simon's first Israel trip was on Birthright Israel through his Hillel, in the winter of 2010. In Simon's own words "The last day and a half of our trip was spent in Tel Aviv. From the minute I stepped off the bus and saw the breath-taking Tel Aviv skyline adjacent to the Mediterranean Sea, I fell in love with the vibrant culture and energy that surrounded Tel Aviv. I knew from that point on that I wanted to study abroad at Tel Aviv University."
---

Yoni Mann worked for the Jewish Agency for Israel prior to his Knesset internship with Career Israel. He directed its Aliyah Campus Fellowships program. A native of California, Yoni says that he was born into Zionism. He believes his internship will help hone his skills for a lifetime of work on behalf of Israel and the Jewish people — either in the United States, or perhaps, in Israel.