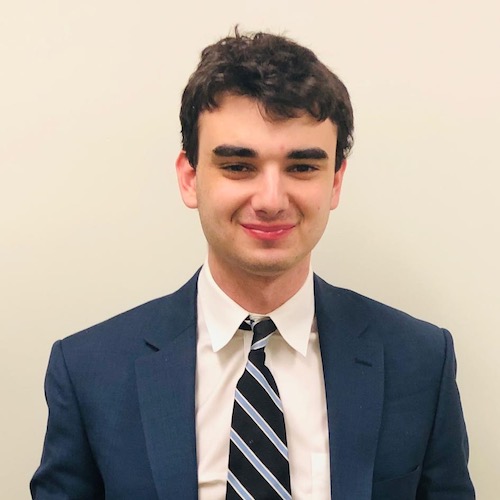 Jeff Becker serves as the Coordinator for the US Election for the World Zionist Congress. Jeff received his bachelor's degree in International Relations from American University's School of International Service.
Jeff began his career in Israeli policy in 2016 as a Research Intern for the Institute for Zionist Strategies in Jerusalem, Israel. While at IZS, Jeff's research focused on developing strategies to combat the BDS movement, as well as analyzing Israeli policies pertaining to the influx of African migration coming into Israel. Jeff was selected to attend the Israel's Institute Honors Symposium for the top undergraduate students in the field of Israel Studies in the winter of 2019.
Beyond his experience in the realm of Israeli affairs, Jeff gained significant political experience throughout his time in Washington DC. Prior to arriving at AZM, Jeff worked as a legislative assistant for the Government of the District of Columbia, where he assisted on DC statehood lobbying efforts. He also worked as an Outreach Coordinator at Balkan Insider, where he developed a congressional outreach strategy which expanded Balkan Insider's news curation platform to congressional offices on Capitol Hill.
Jeff can read, write, and speak conversational Russian and Hebrew.