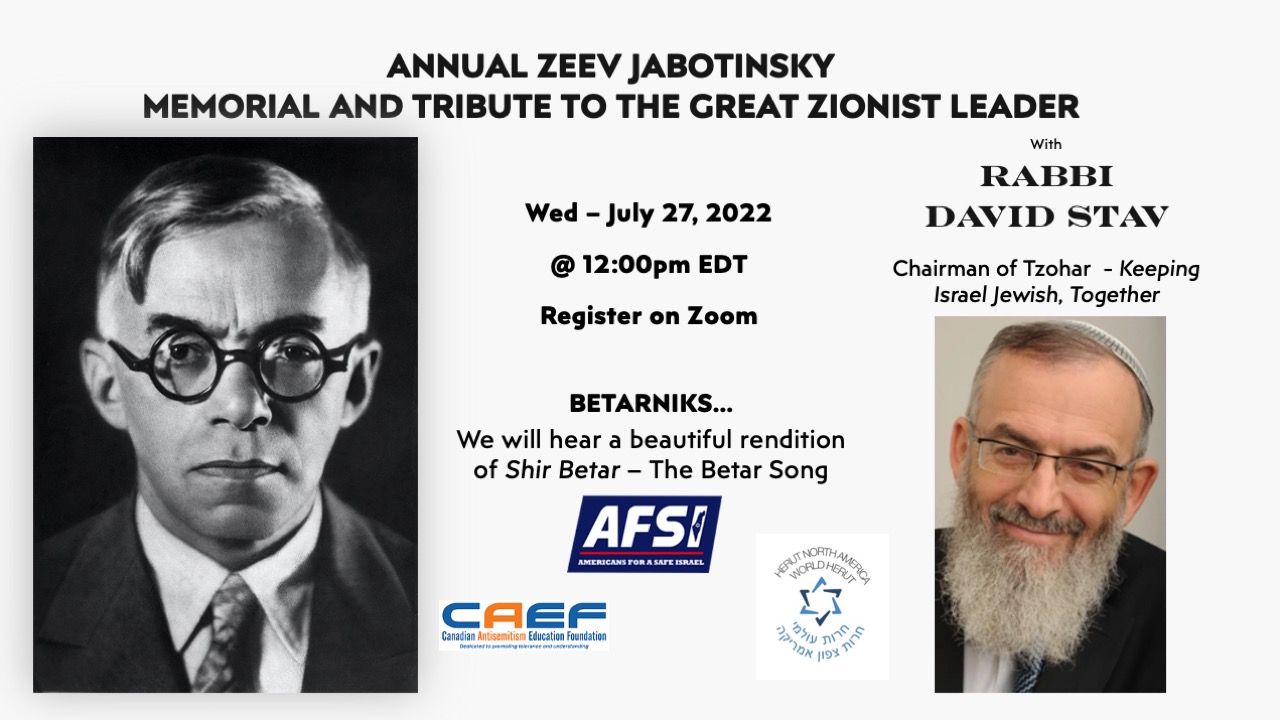 Zeev Jabotinsky Memorial and Tribute to the Great Zionist Leader
This year we will hear from Rabbi David Stav, who is an influential rabbi in Israel. Rabbi Stav is chairman of Tzohar – Keeping Israel Jewish, Together. Tzohar was founded in 1995 and now numbers approximately 800 Religious Zionist Rabbis. Tzohar's mission is to bridge the gaps between religious and secular Jews in Israel and unite them as one people!
He also serves as the rabbi of the city of Shoham. Previously he served as the rabbi of the religious film school, Ma'aleh, and was one of the founding heads of Yeshivat Hesder Petach Tikva. He is the author of "Bein Ha-Zemanim," a book about culture and recreation in Jewish thought and law; "Avo Beitecha" on issues of modesty and intimacy, and "Parsha Baketana" on the weekly Parsha.
One of Israel's most visible rabbinic figures, he regularly appears on Israeli television and radio, and lectures worldwide to a wide range of audiences.
Register on Zoom https://us02web.zoom.us/meeting/register/tZAoc-2oqz8qHN2kGseirCWGY82l-zjWQ9sj