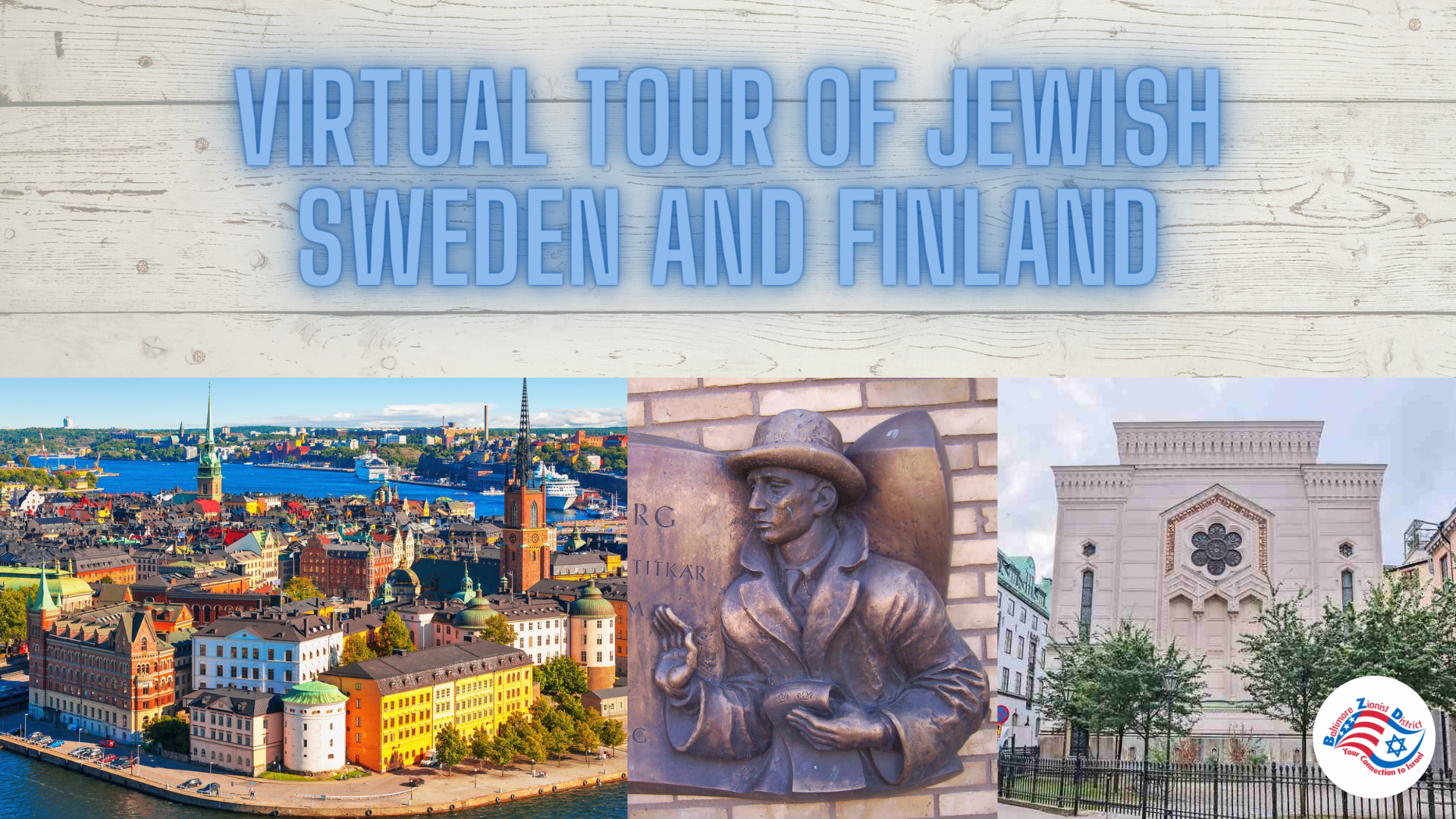 Virtual tour of Jewish Sweden and Finland with BZD
Sweden and Finland are home to some 22,000 Jews. The Swedish Jewish Community is one of the largest in Europe. Join the BZD and tour guide Evgenia Kempinski on our virtual visit to breathtaking Stockholm, impressive Goteborg, and modern Helsinki. We will speak about the first Jews who settled here in the 18th century, take a look at beautiful old and contemporary Synagogues, and show respect for the role of Sweden in saving European Jews during WWII.
Our discussion will cover the controversial story of German gold and its consequences in modern Swedish life. The story of Lena Posner-Körösi – the first woman to hold the top position of a country's official Jewish communal leadership. Finnish Jews and their role in World War II and the help provided by Finland to Israel during the Independence War. And finally, the part that Finland played in saving Soviet Jews and helping them make Aliyah to Israel.