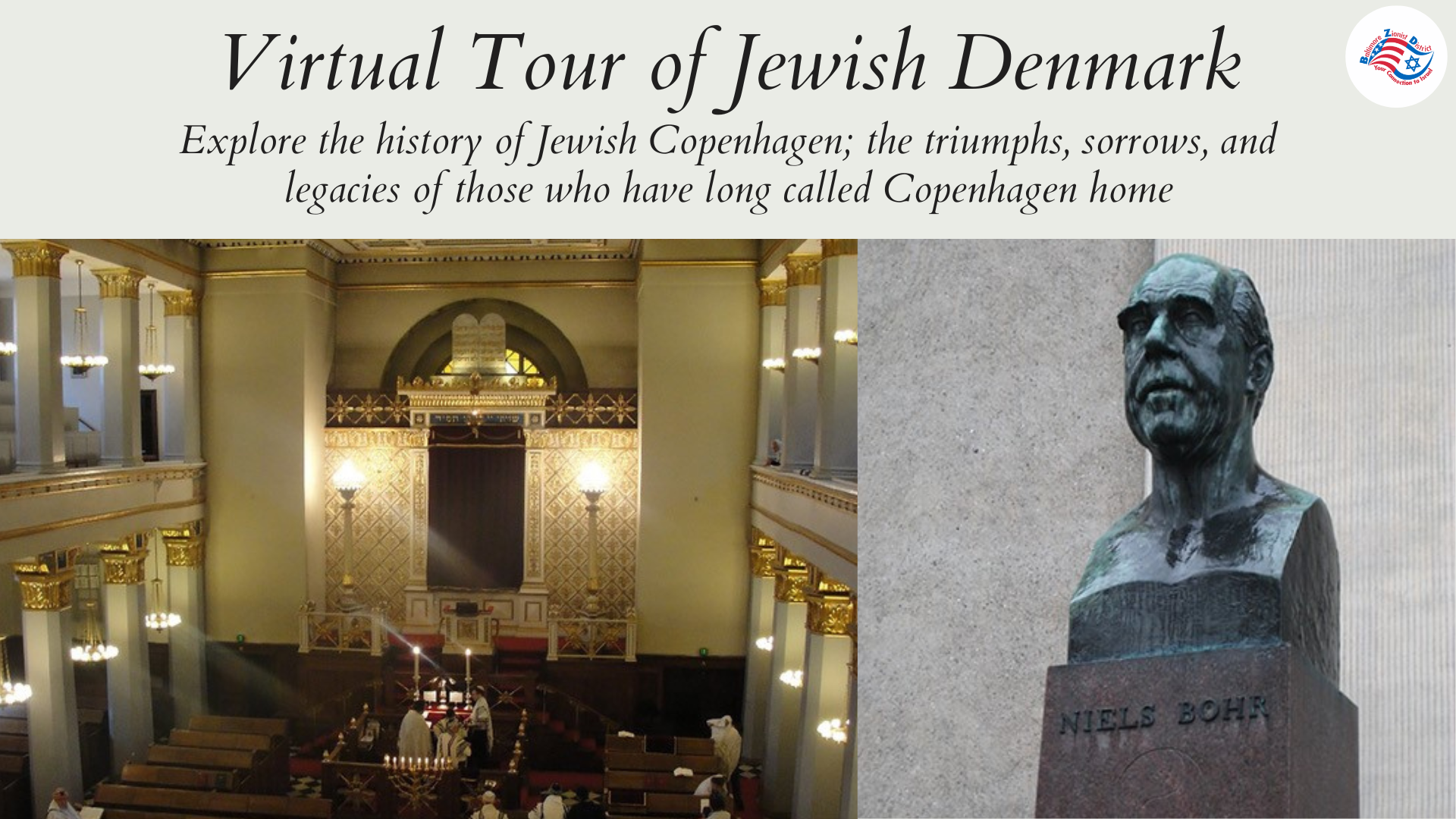 Virtual Tour of Jewish Denmark with BZD
Jews first arrived in Copenhagen in 1622 thanks to King Christian IV and continue to be an integral part of life in Copenhagen today. Join the BZD and local tour guide, Charlotte Thalmay, as we explore the history of Jewish Copenhagen and the triumphs, sorrows, and legacies of those who have long called Copenhagen home.
We will discuss the arrival of the first Jews in Denmark in the 17th century by invitation of the Danish King. We'll explore the early years of Jews in Copenhagen and learn about essential locations throughout the city, such as the Great Synagogue of Copenhagen.
We'll discuss World War Two as we learn about the rescue of Danish Jews by brave fishermen who helped save more than 95% of the Danish Jewish population to safety in Sweden. A total of some 7,000 Danish Jews were a part of this miraculous rescue in 1943.
Our conversation will also discuss Jewish life in Copenhagen today, the issue of antisemitism, and the terror attack on a synagogue in 2015. We will also discuss how the influence of certain personalities and this history continues to impact the Jewish community of Copenhagen today.