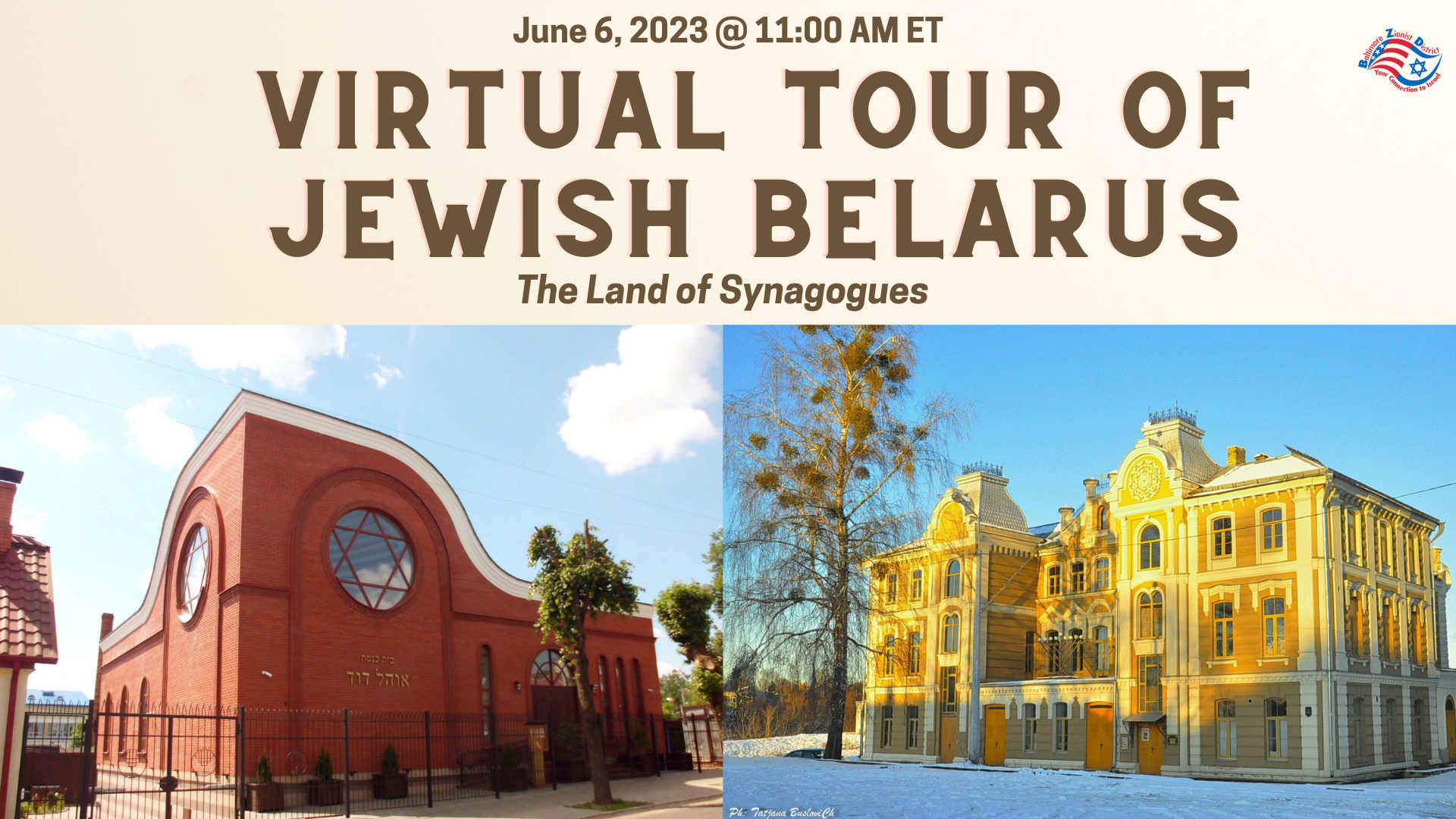 Virtual Tour of Jewish Belarus – the Land of Synagogues
Join the BZD and Evgenia Kempinski for a virtual tour of Belarus, the Eastern European country bordering Poland, Lithuania, Ukraine, and Russia. When Jews first settled here, it was part of The Grand Duchy of Lithuania. Even though it changed hands later and became part of the Russian Empire and then USSR under the name Belorussia, in Jewish history, it is always Lite. The land was once home to about 1 million Jews. Unfortunately, most Jews from Belarus perished during the Holocaust, but one can still find distinctive Jewish Communities in many Belarus cities.
Join us on a trip through the more prominent and smaller towns of Belarus, Minsk, Pinsk, Grodno, Volozyn, and Slonim, looking for traces of Jewish life, speaking about Jewish Communities, Great Rabbis, Jewish political and social leaders, and Jewish intellectuals who used to live there. We will travel from one town to another, one beautiful Synagogue to another, trying to recreate Jewish life in Belarus.
Next Event
Date

Sep 26 2023

Time

11:00 am - 12:00 pm