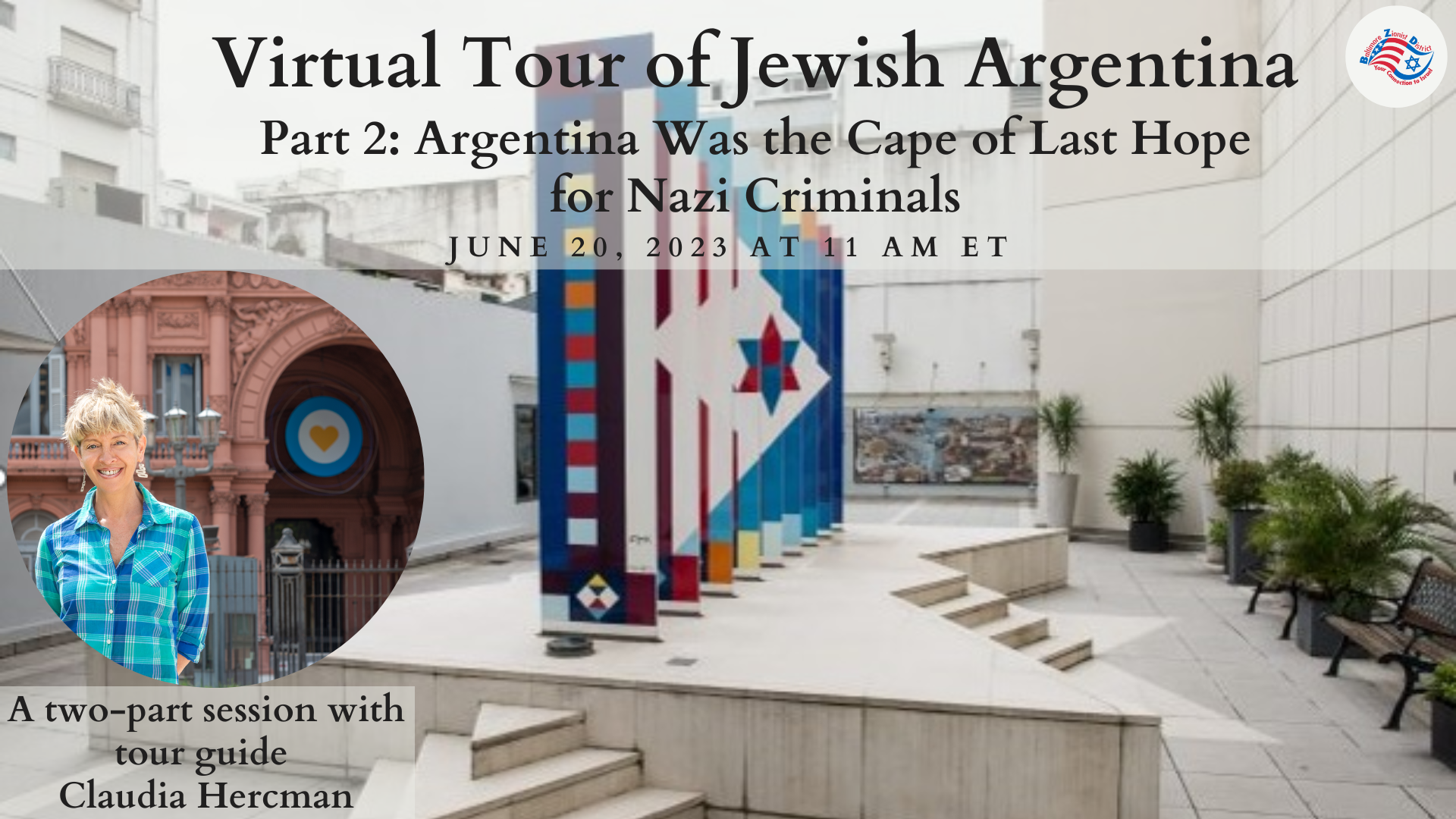 Virtual Tour of Jewish Argentina Part 2: Argentina Was the Cape of Last Hope for Nazi Criminals
Join the BZD and tour guide, Claudia Hercman, for a two-session virtual event on the Jews of Argentina – Our second session on June 20th will cover the period before WWII and how many Jews came to Argentina. It became a significant and strong community in a country of immigrants. What happened in Argentina during and after the Holocaust? Who was Perón, and what was his policy towards the Jews? Did he help the Nazis come to Argentina? Many other countries in Latin America welcomed nazi criminals too. Who were they? What happened to them? Did they have any influence on Latin American society and politics?
During this second session, we will discuss Argentina's many political, economic, and social crises and the two terror attacks in Buenos Aires. We will show you the buildings that were attacked and the memorials to remember the victims, and you will learn about the cases that remain open after nearly 28 tears, respectively. In the 60s, there were half a million Jews in Argentina, and now only 200,000. What happened? There were emigration waves and also assimilation. However, the Jewish Community in Argentina is still essential, and you can choose the kind of Jew you want to be. There are many social, educational, and religious options. Claudia will share everything about the Jewish Community in Argentina, and if you want to learn more about the life of a Jew in Buenos Aires today, Claudia will be there to answer any questions you might have.
Next Event
Date

Sep 26 2023

Time

11:00 am - 12:00 pm