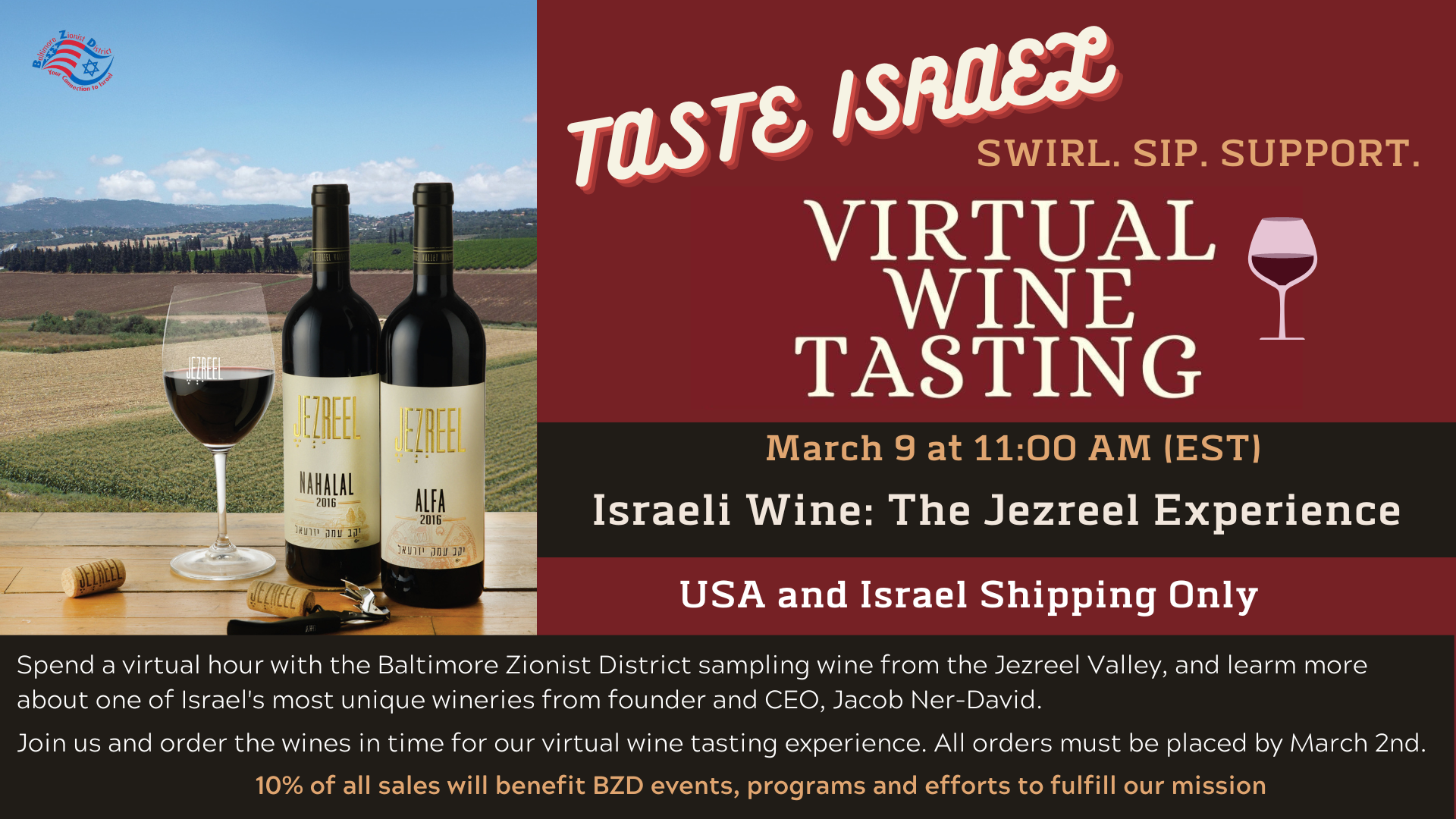 Virtual Israeli Wine Tasting with BZD and Jezreel Winery
Did you know that Israel has one of the hottest wine industries in the world? Join Baltimore Zionist District for a virtual afternoon learning about the Israeli wine industry. Also joining us will be the Founder of the Jezreel Valley Winery, Jacob Ner-David, discussing the history of wine in Israel, the status of the current wine industry, the hundreds of Israeli boutique wineries, and the award-winning Jezreel Valley Winery.
Finally, Jacob will lead us in a wine tasting of 3 Jezreel wines. The Jezreel Valley Winery has wines served in 5 Michelin star restaurants in France. This is an event you won't want to miss! Wine for this event must be purchased by March 2nd. To have this wine delivered for your Passover table, please place orders by March 24th.
Order wine here: https://www.jezreelwinery.store/baltimorezionist