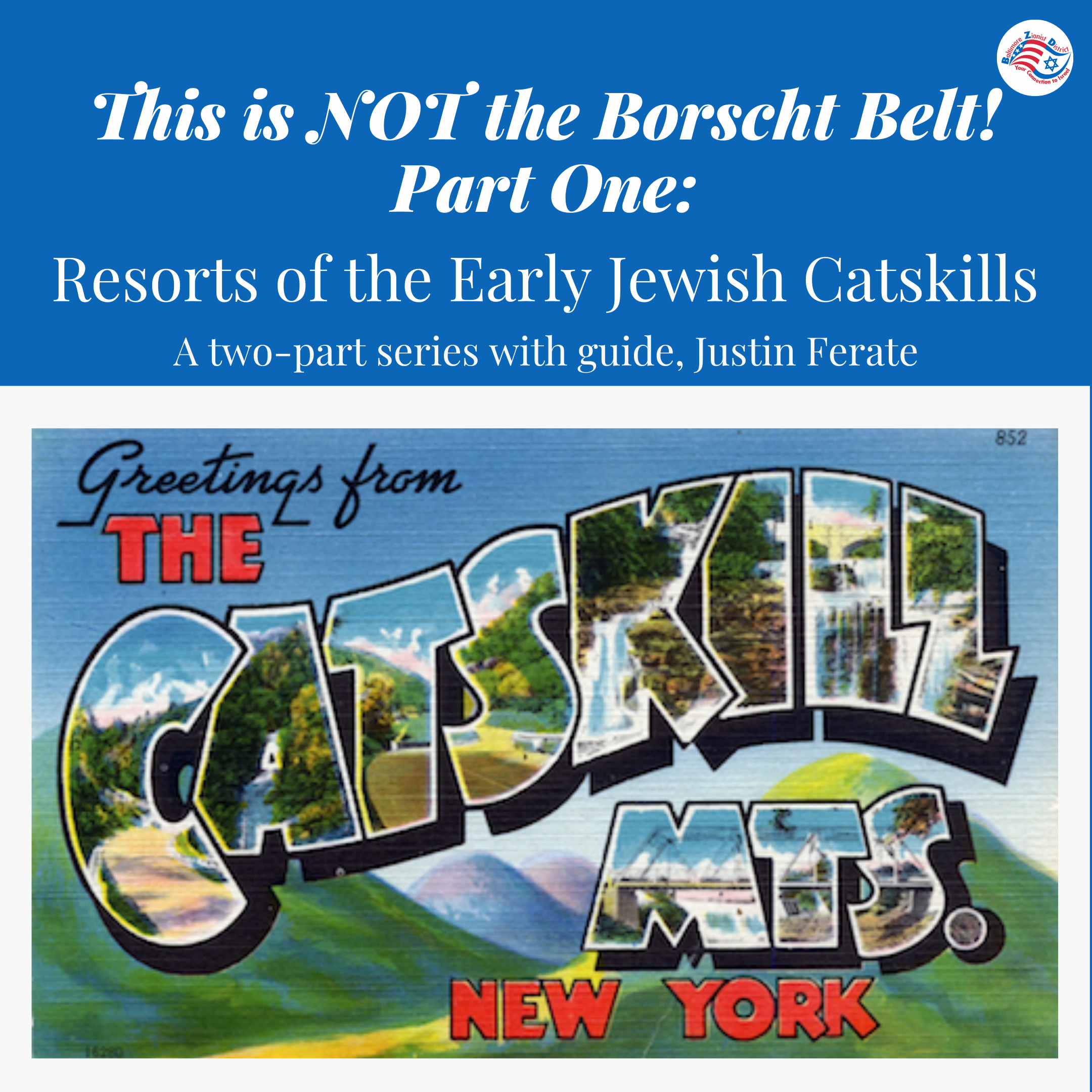 This is NOT The Borscht Belt! Part One: Resorts of the Early Jewish Catskills
Join the BZD and our guide, Justin Ferate, as we explore the histories and legends of the Catskill Mountains, located just north of New York City, which are deeply ingrained in American history.
The Catskills was America's first "Vacationland." The Catskill Mountains come to mind whenever we hear of "Rip Van Winkle" or "The Legend of Sleepy Hollow." The first American art movement was the Hudson River School, which focused on the physical and spiritual beauty of the Catskill Mountains.
This presentation is Part 1 of a 2-Part Series – Part 2 will be held on October 31, 2023
**PLEASE NOTE: THIS IS A 90MINUTE PROGRAM**