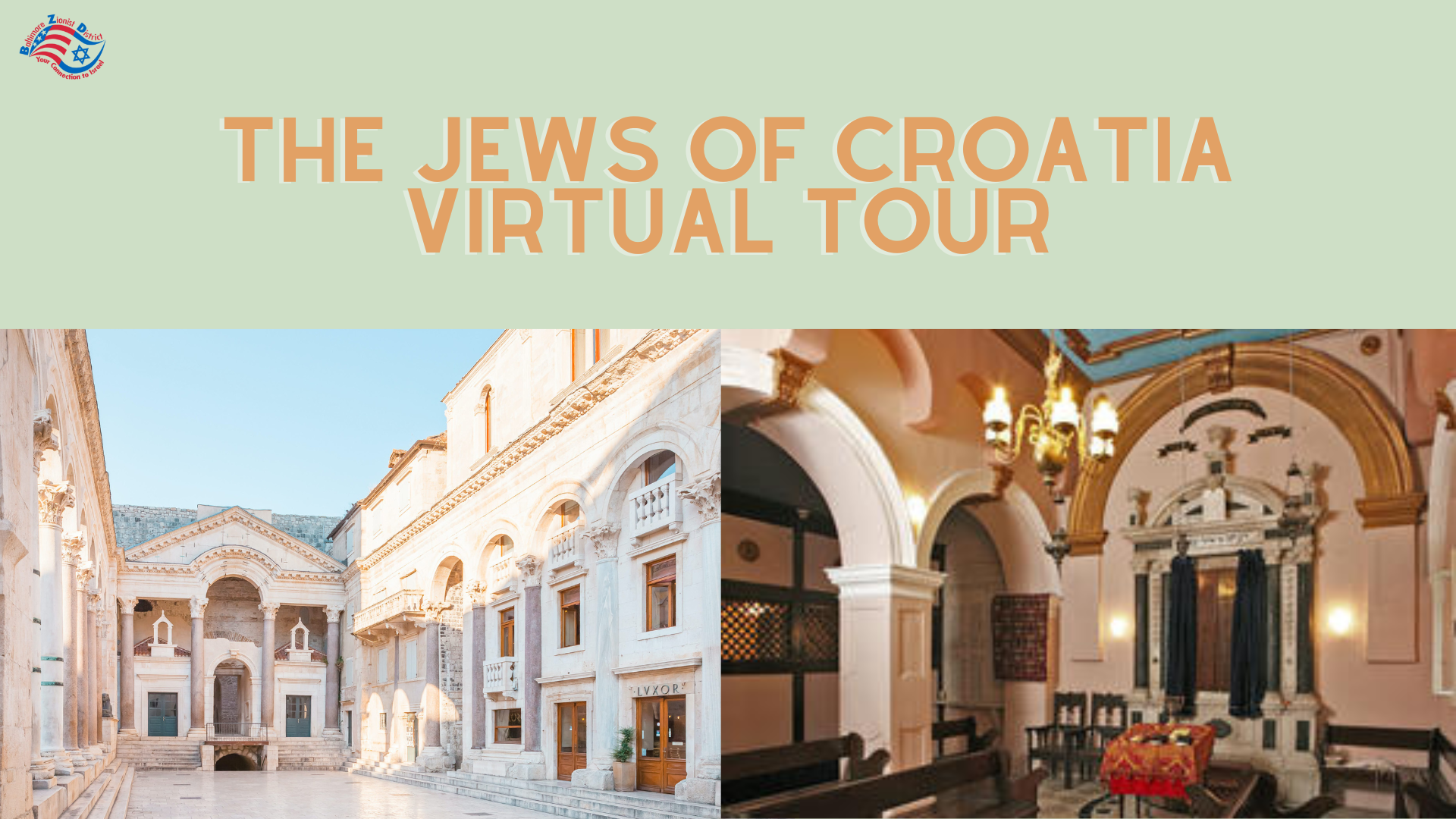 The Jews of Croatia Virtual Tour with BZD
Join the BZD and tour guide, Evgenia Kempinski, on a Virtual Tour of The Jews of Croatia – Croatia, is a beautiful country on the shore of the Adriatic Sea and one of the most desirable holiday destinations. A land full of beautiful beaches and lakes, with National Parks and fresh air. A whole universe of lush green areas and breathtaking sunsets. The best collection of breath taking islands, delicious food, warm people, Italian-influenced architecture, and rich history.
Croatia is home to some 2.000 Jews. Although small, the Jewish Community of Croatia is very active and proud of its heritage. We invite you to visit the cities of Croatia – Zagreb, Dubrovnik and Split to learn about their Jewish history.
Join us as we explore the magical beauty of Dubrovnik – its 16th-century Synagogue (the second oldest active one in Europe) and a Jewish museum; Spectacular Split – the old Jewish quarter, historical Synagogue, Jewish Community center, and palace of a Roman Emperor; Vibrant Zagreb – the capital of Croatia, the city where Jews settled as early as the 10th century.