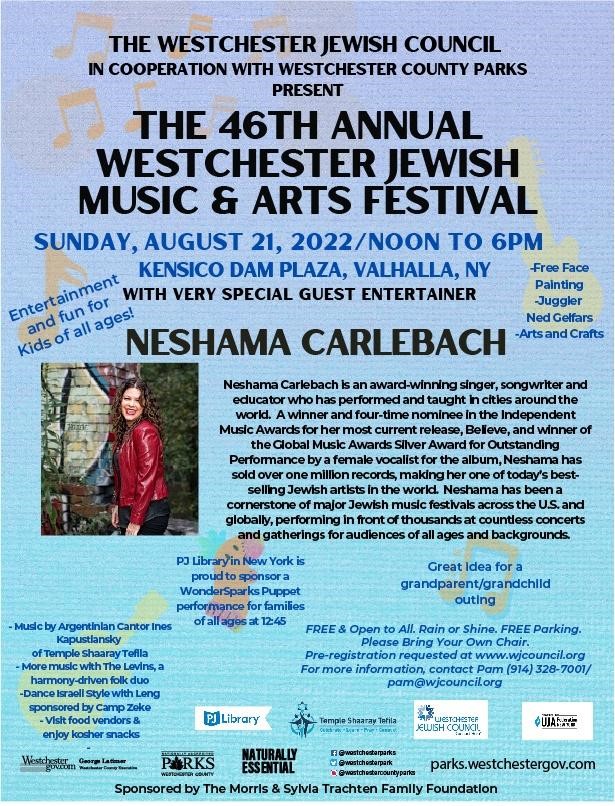 The 46th Annual Westchester Jewish Music & Arts Festival
The festival is presented by The Westchester Jewish Council in cooperation with Westchester County Parks.
We have an exciting lineup of guest performers including:
FEATURED HEADLINER VERY SPECIAL GUEST ARTIST NESHAMA CARLEBACH
THE LEVINS, a harmony-driven folk duo
ARGENTINIAN CANTOR INES KAPUSTIANSKY of Temple Shaaray Tefila in Bedford.
DANCE ISRAELI STYLE WITH LENG sponsored by Camp Zeke
JUGGLER NED GELFARS
WONDERSPARKS PUPPETS sponsored by PJ Library
We recommend that you preregister
here
.
This event is sponsored in part by the Morris & Sylvia Trachten Family Foundation.