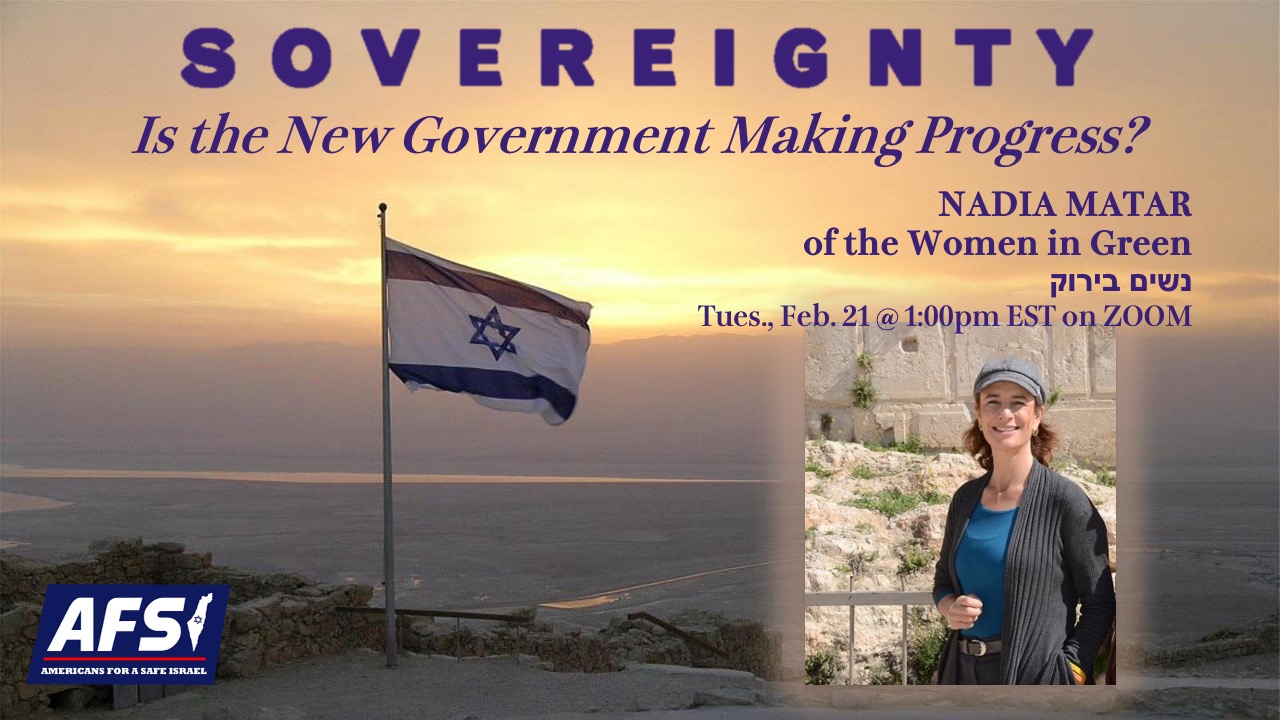 Sovereignty: Is the New Government Making Progress?
The recent decision by Prime Minister Benjamin Netanyahu and his government to regularize the status of nine communities in Judea and Samaria is not only welcome but will cause the Zionist spirit to flourish for the coming generations. However, we still await the realization of Sovereignty over all of Judea and Samaria. Although it is difficult to see the real changes transpiring within the first few weeks since the establishment of the government, the buds are already visible, and we look forward to watching them flower.
Please join us for a discussion with Nadia Matar. Nadia was born in Antwerp, Belgium and made aliyah to Israel alone at the age of 18 in 1984. Nadia, together with her inspirational Women in Green partner, Yehudit Katsover, are the founders and driving force behind the Sovereignty Movement, which is dedicated to safeguarding our G-d given Biblical homeland. They act out of the belief in the central role of the Land of Israel to the future of the Jewish People; "Eretz Yisrael Le'Am Yisrael" – "The Land of Israel belongs to the People of Israel" is their motto.
Email questions in advance to ilene@afsi.org
Register on Zoom: https://us02web.zoom.us/meeting/register/tZwuc-CrrjkoH9JYWv7dBo9W_dSgBKw_OjGl