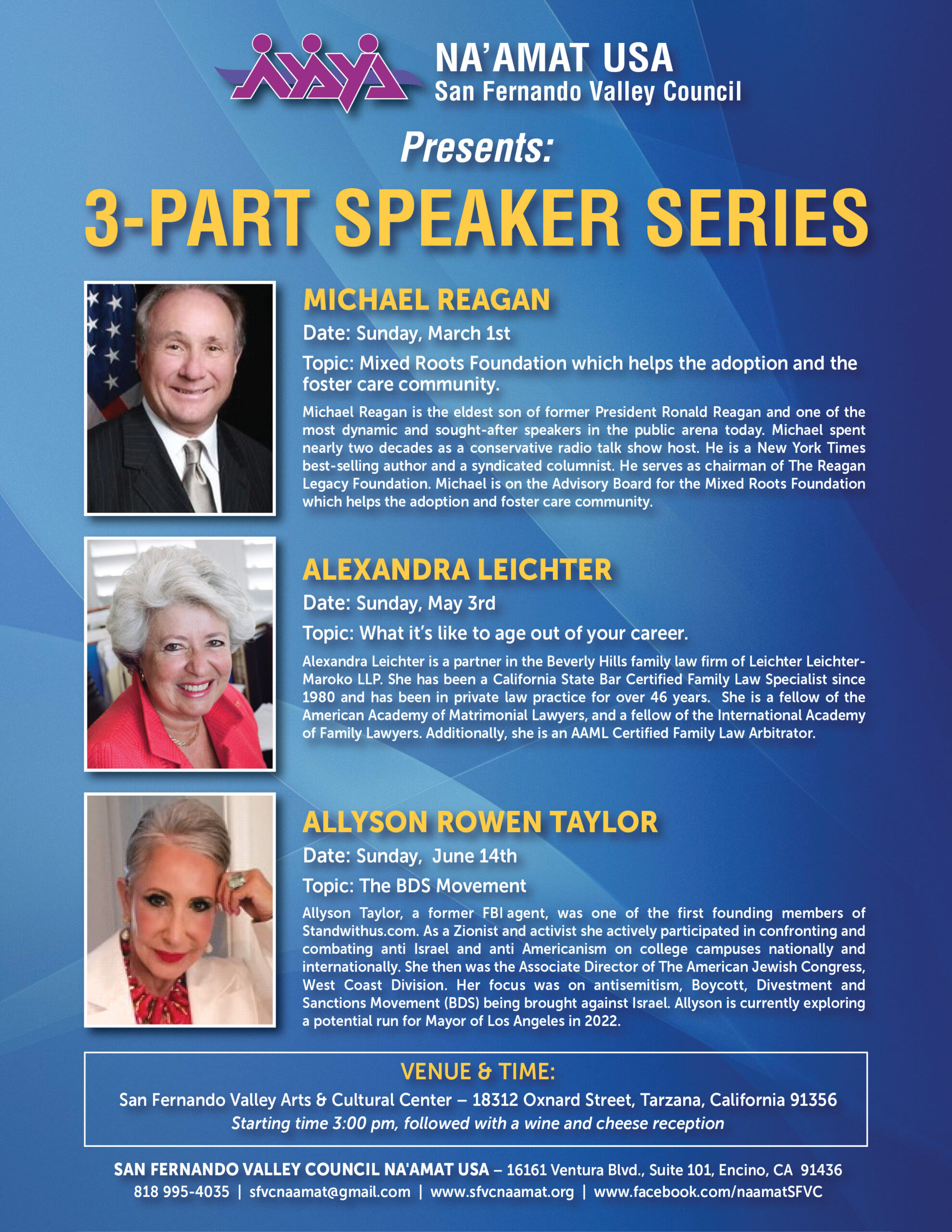 Time
Wine & cheese reception will follow speech.
3:00 pm - 5:00 pm
NA'AMAT USA Presents Alexandra Leichter, J.D.
Topic: What It's Like To Age Out Of Your Career.
Alexandra Leichter is a partner in the Beverly Hills family law firm of Leichter, Leichter-Maroko LLP. She has been a California State Bar Certified Family Law Specialist since 1980 and has been in private law practice for over 46 years. She is a fellow of the American Academy of Matrimonial Lawyers, and a fellow of the International Academy of Family Lawyers. Additionally, she is an AAML Certified Family Law Arbitrator.