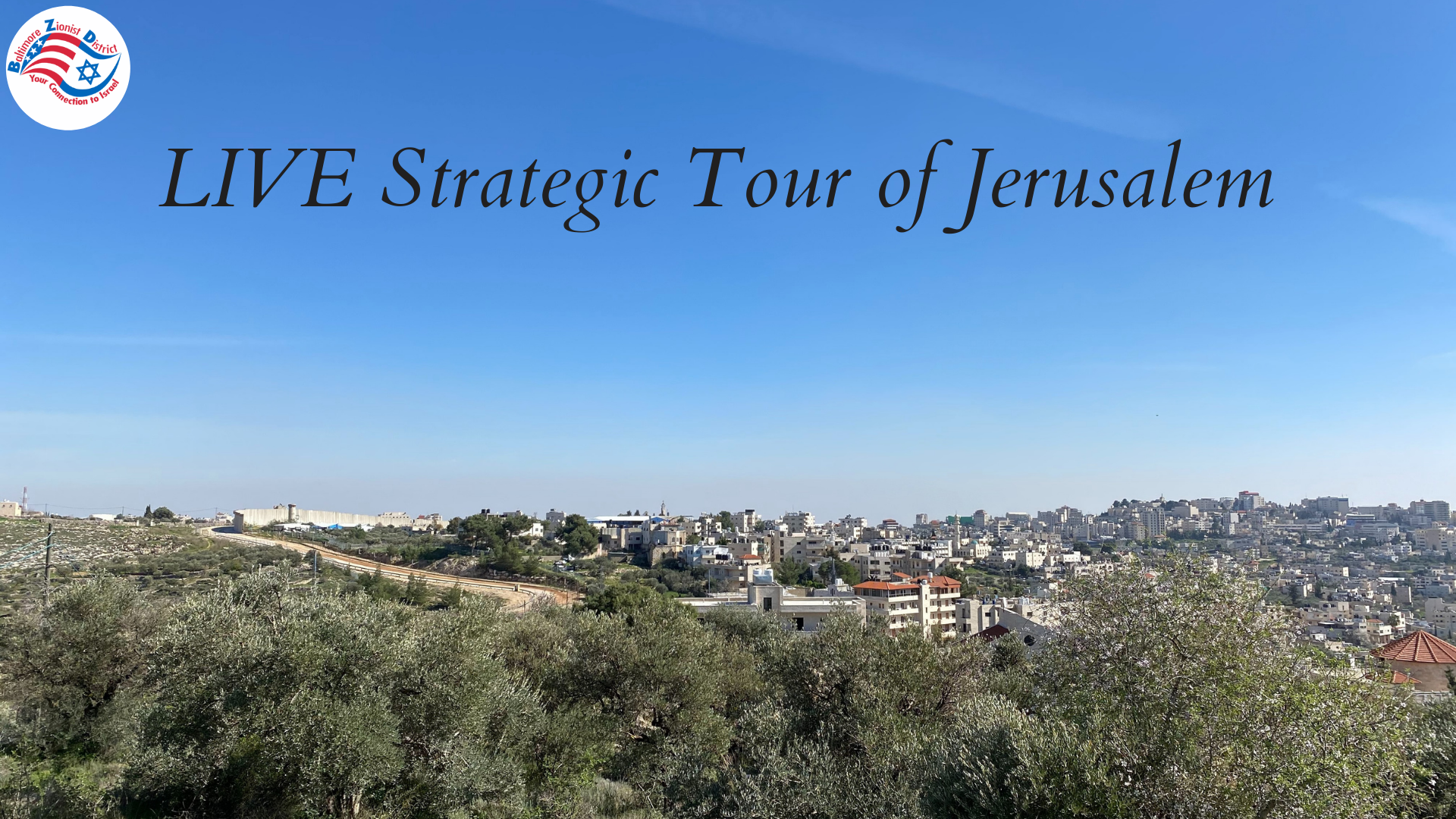 LIVE Strategic Tour of Jerusalem with BZD
Please join the BZD and tour guide, Yoni Zierler, Tourism Director at StandWithUs Israel for a fascinating live strategic tour of Jerusalem.
Yoni will take us to Jerusalem's southernmost neighborhood, Gilo, for an incredible geopolitical and strategic exploration. Peering into Bethlehem, we will review the history of Jerusalem's reunification and expansion, as well as the division of the West Bank/Judaea and Samaria per the Oslo Accords. The tour culminates with a visit to a section of the security barrier, where we will have the unique experience of an up-close examination of the barrier's construction, challenges, strategy, and success.