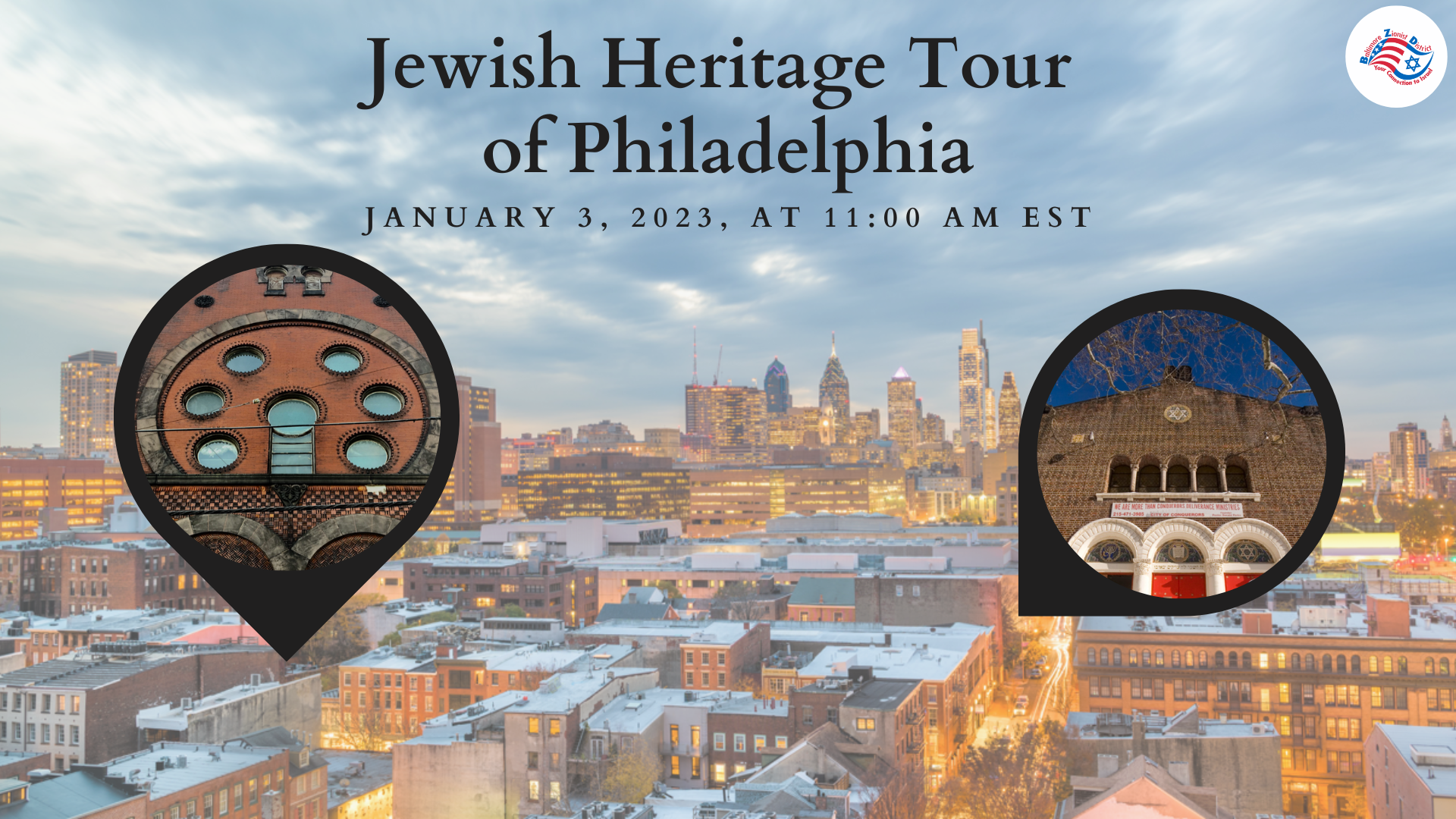 Jewish Heritage Tour of Philadelphia
Join the Baltimore Zionist District and Travel Circle as we explore the Jewish Heritage of Philadelphia, USA.
Walk through two historic sections of Philadelphia that highlight important Jewish contributions to the city of Philadelphia and the founding of the United States: the former Jewish Quarter, where hundreds of thousands of Eastern European Jews settled in the late 1800s and early 1900s; and Independence National Historical Park, where Jewish influence was important to the founding of the new nation. You will see historical photos and present-day scenes that tell some of the many stories of these important places and times.