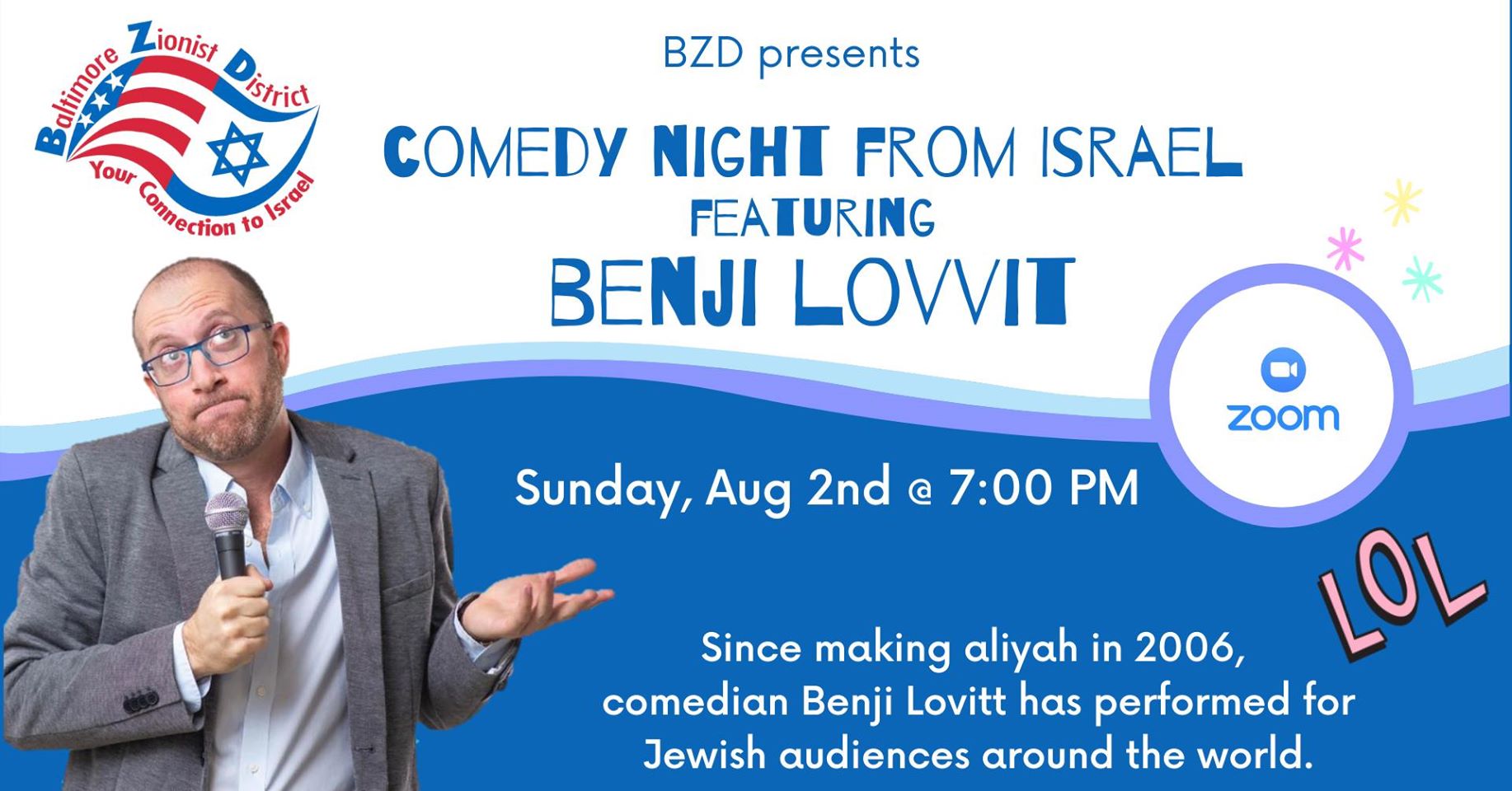 Time
7:00 pm - 8:00 pm
Cost
free
Comedy Night From Israel with BZD
Join BZD for a night of laughter and fun together as a community! With comedian Benji Lovvit.
Benji's observations on Israeli society, combined with his lifelong involvement in Jewish education, create a hilarious narrative that has brought smiles to faces all over the world.
Since making aliyah in 2006, Benji has been called on by Jewish organizations to share his hilarious insights into cultural differences as he translates both the challenges and marvels of life in Israel.
"Nobody understands Israel and Israelis better than Benji."
This event is FREE but requires registration!