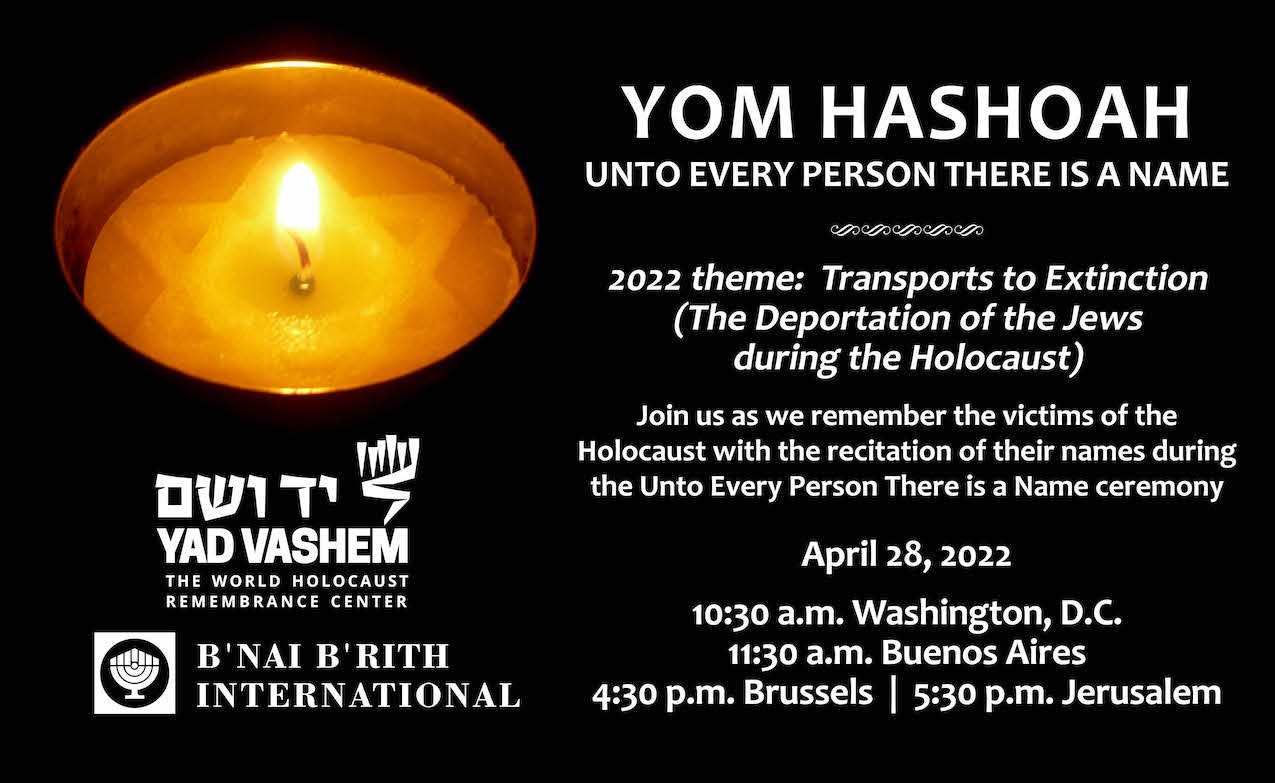 B'nai B'rith Yom HaShoah Webinar
Please join us on Thursday, April 28, when B'nai B'rith International, together with Yad Vashem, will host the Unto Every Person There is a Name commemoration on Yom HaShoah.
Our event provides the opportunity to remember the six million Jews murdered in the Holocaust – including one and a half million children. By reading the names of individual victims, we honor their memory and are inspired to ensure "never again" means never again.
For many on these lists, it is the only time their name will be said aloud as their entire family perished or there is no one left to remember them.
Together, #WeRemember.