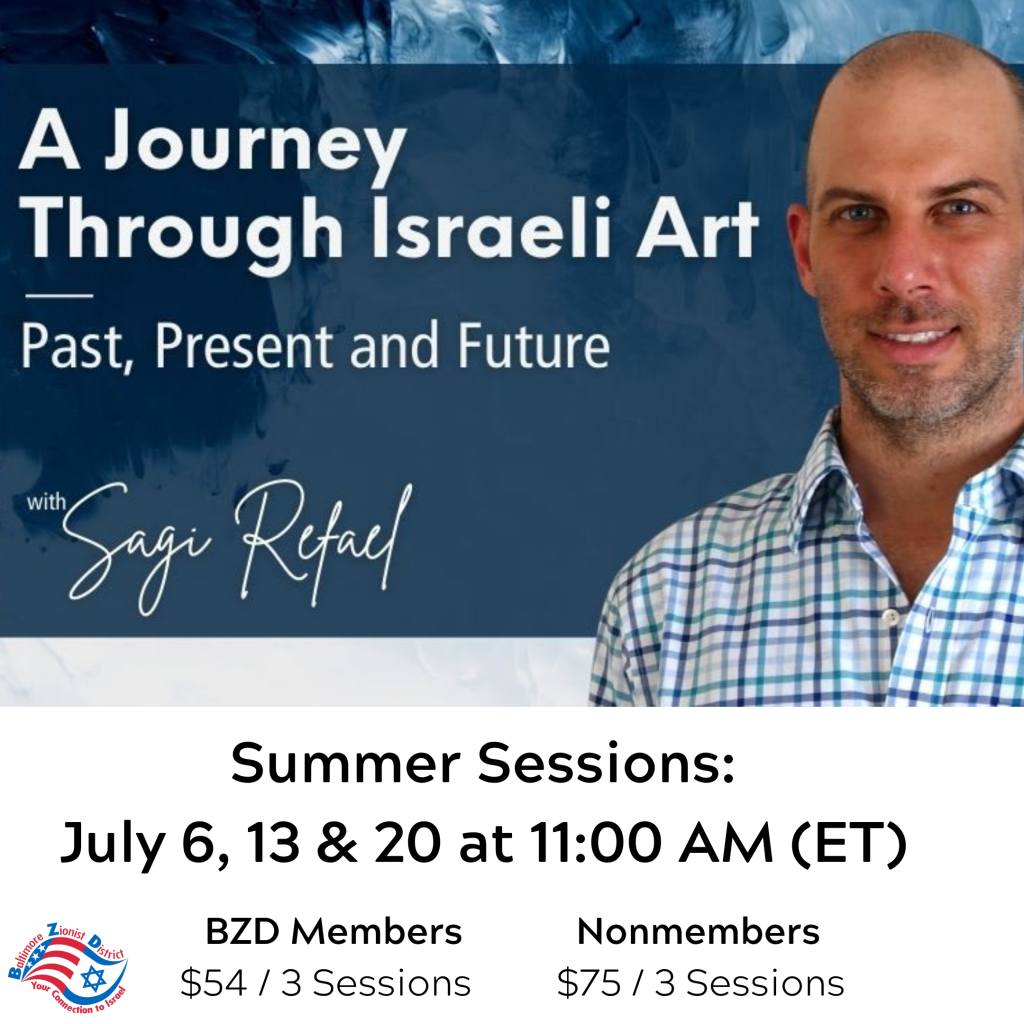 A Journey Through Israeli Art: Past, Present And Future
Discover the rich and diverse world of Israeli art from the comfort of your home with BZD and Sagi Refael.
Join us for an exploratory journey through the vibrant world of Israeli art, led by American Jewish University (AJU) professor Sagi Refael. Dive into Israel's fascinating art scene and community as we trace back the historical and cultural roots of Israeli society's current state. Artistic explorations have long been documenting and commenting on the changes that have shaped what Israel has come to be today.
Introduction to Israeli Art Before and Around 1948 – Session One
Thursday, July 6, 2023, 11:00 AM – 12:00 PM (ET)
The New Jewish State – Now what? – Session Two
Thursday, July 13, 2023, 11:00 AM – 12:00 PM (ET)
Milestone Exhibitions in Israel's Art Scene – Session Three
Thursday, July 20, 2023, 11:00 AM – 12:00 PM (ET)
Cost: $54 BZD Members | $75 Nonmembers
Zoom links will be sent upon payment.
Sagi Refael, Instructor
Sagi Refael is an established Israeli-American art historian, curator, writer, educator, and consultant based in Los Angeles, California. Refael is also the founder of IAILA (Israeli Art in Los Angeles), a private educational and commercial initiative dedicated to cultural exchange and artistic cross-pollination between the USA and Israel.
Next Event
Date

Sep 26 2023

Time

11:00 am - 12:00 pm