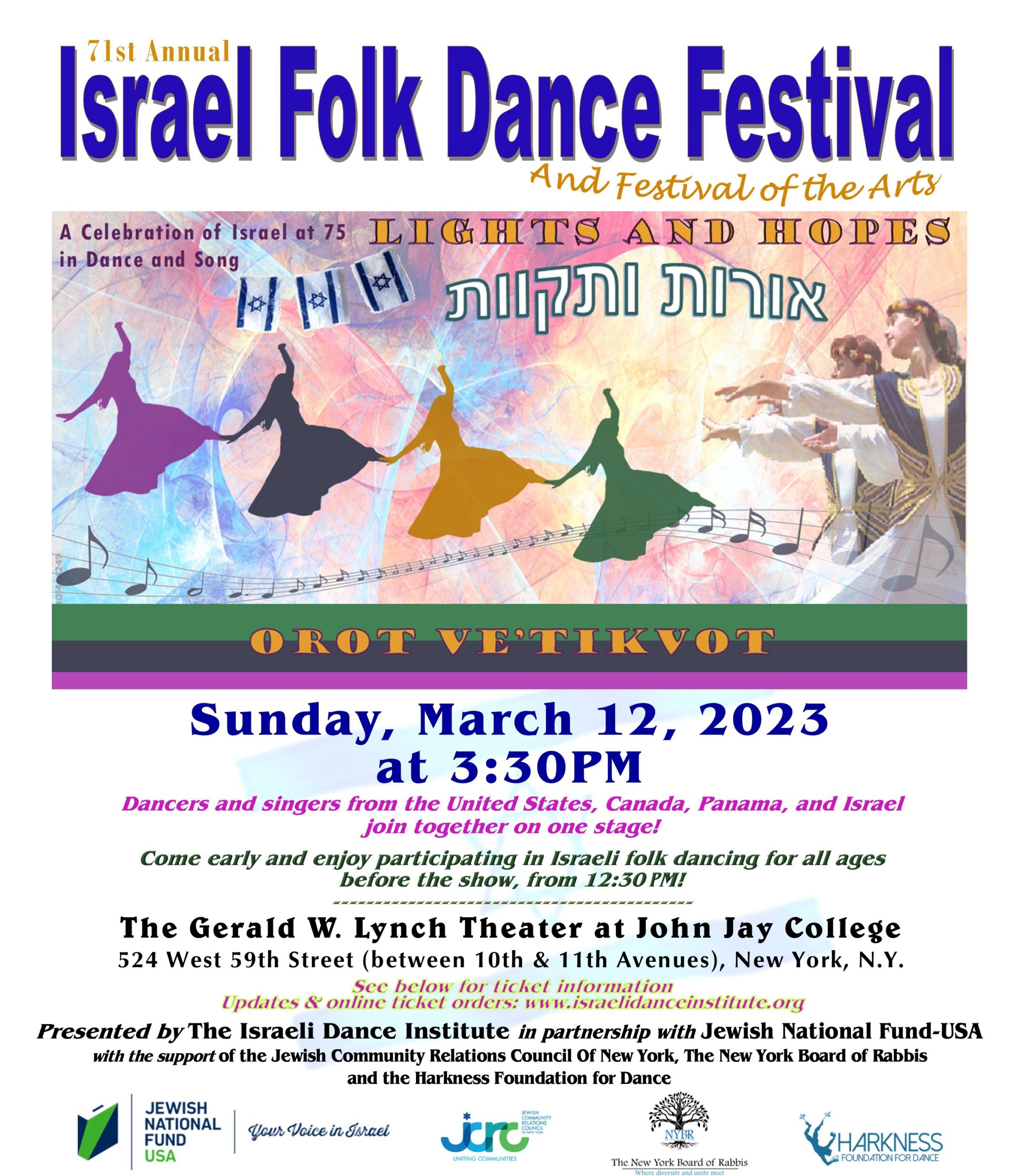 71st Annual ISRAEL FOLK DANCE FESTIVAL
71st Annual
ISRAEL FOLK DANCE FESTIVAL
And Festival of the Arts
A Celebration of Israel at 75 in Dance and Song!
Sunday, March 12, 2023 at 3:30PM
The Festival features generations of dancers and musicians from the United States, South America, Canada, Israel, and for the first time, from Panama!

Together, they share the diverse styles and moods of music and dance that make up Israel's evolving culture, in an exciting, uplifting stage production.

Come early and enjoy participating in Israeli folk dancing for all ages before the show, from 12:30 PM!